Nursing department wins reaccreditation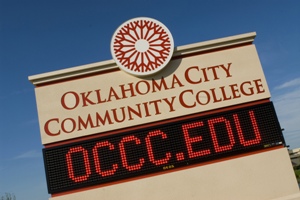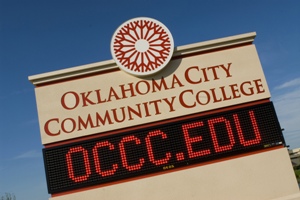 OCCC's nursing program was recently reaccredited by the state Board of Nursing and recommended for another eight years of accreditation by the national Association Commission for the Education of Nursing, said OCCC President Paul Sechrist. He said the accreditation is mandatory. "Every eight years, our nursing program is required to be reaccredited, both by the Board of Nursing for the State of Oklahoma and also by the National Association of Accredited Nursing Programs," Sechrist said.
Deborah Myers, nursing program director, said the program received positive marks from both the state accreditation and the national accreditation.
"The Board of Nursing said it looks wonderful … . Everything is great," Myers said.
She said although the program was recommended for another eight years of national accreditation, the accreditation will not be official until it is reviewed by people other than the site visitors.
"There is still some time that we have to go through before we can advertise that we are good to go but it's very rare that what the site visitors tell you at the time of exit, that gets changed," Myers said.
"It looks like from the first level of review that we will get the full level of accreditation.
"They did, of course, have some recommendations, which is really what you want them to do," she said.
Sechrist said OCCC will use those recommendations to be a more successful program.
"We do have a couple of things to work on … . We know that we will become better," he said.
The process for accreditation is long and difficult, requiring years of preparation, Myers said.
"You really need to start planning two years out to make sure that you have your program in order, that you have satisfied all the standards and starting to collect the documents and the evidence of that," she said.
Myers said because of all of the effort and time that goes into the process, the nursing administration decided that electing to do both evaluations at the same time would be most efficient for both students and faculty.
"We felt like it would be less disruptive to our program to do it together and just spend the time being stressed out, make it one time instead of two. It did create extra work … ."
Myers said they were prepared for the visit and the site visitors asked for very little information that was not already included in the reports provided by OCCC nursing staff.
She said students also were a big part in helping improve the nursing program.
Nursing students sit in on faculty meetings, and even sat in on a meeting with the site visitors, Myers said.
"Students are invited to our faculty meetings, so they have a voice. They have an opinion."
Myers said without national accreditation, students would not have the option of obtaining a higher degree later in their career.
"It allows them the flexibility to continue their education and to know that their school they graduated from is held to a certain standard … ," she said.
For more information about the nursing program, contact Myers at 405-682-1611, ext. 7318, or visit www.occc.edu/academics/programs/nursing.