Nurse pinning ceremony honors students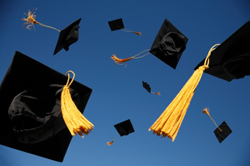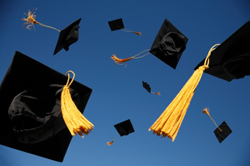 Sixty-three nursing students completing their associate degree will receive their pins at a special ceremony Thursday, Dec. 13.
Nursing professor Brooke Butcher said the nationwide ceremony has a lot of tradition behind it.
"Nurses used to be capped but now they are pinned," Butcher said. "The idea is you will be able to wear your pin on your scrubs once you become a nurse."
Butcher said each graduate will have their personal "thank you's" played as they come up to receive their pins. President Paul Sechrist, Vice President for Academic Affairs Felix Aquino and the entire nursing faculty will be in attendance at the ceremony.
"Basically it's just a great way to come together and celebrate," Butcher said. "It's exciting and I'm sure it's something everyone will remember for a long time." Kara Evans said she is proud to be graduating from the OCCC's nursing program.
"We have the best nursing program in the state," Evans said. "I come from out of town to go to school here." Jennifer Le, who plans to become a wound care nurse, agrees.
"The professors and the state-of-the-art labs are the best thing to me," Le said.
Butcher said graduation is truly an accomplishment, due to the intensity of the program.
"It's a very difficult program to get through," Butcher said. "It takes a lot of stamina and energy."
Eric McClure, who hopes to get his master's in education, said he is glad to be graduating and have extra free time again.
"We've all been through a lot together since last summer," he said.
The ceremony will take place at 6:30 p.m. at Frontline Church, 1104 N Robinson in Oklahoma City. Friends and family are welcome to attend.