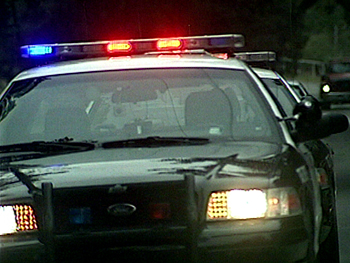 Several thefts were recently reported to campus police.
At 3:55 p.m. Feb. 22, Cultural Programs Director Lemuel Bardeguez reported eight mini-mag flashlights had been stolen from his office in the Visual and Performing Arts Center.
Bardeguez said the flashlights had been placed in a cubicle located in VPAC 161J the night before after an event on campus.
Officer Jeffrey McIntire told Bardeguez he would review surveillance video and contact Bardeguez if there were any new developments. The report is still under investigation. The mini-mag flashlights are worth about $10 each.
A few days later, Bookstore Director Brenda Reinke reported there had been a theft in the bookstore at 12:40 p.m. on Feb. 26.
After completing an audit, she discovered "Fundamental Accounting Principles, Study Guide Chapters 1-12" missing. The book costs $80.
Officer Daniel Piazza checked video surveillance and confirmed an unidentified white man arrived on campus in a dark-colored compact car. He was let out near the campus Plaza, entered Main Building Entry 2, then entered the bookstore. The report shows the suspect stayed briefly, then left the bookstore. He pulled a book out of his jacket after being out of view from the bookstore. The suspect exited the building through the Arts and Humanities Entry 2. The incident is still under investigation.
OCCC student Taylor Click, 20, reported her white Samsung Galaxy S III with a clear cover had been stolen at around 5:30 p.m. Feb. 27.
Click told Officer Jeremy Bohannon she had let someone she met on Facebook borrow her phone while he left campus. The suspect never returned. Click said she tried to contact the suspect through Facebook but the suspect had blocked her. Click said the phone did not have a security passcode.
Bohannon sent a text to the phone to return the phone to the OCCC Police Department immediately, but there was no response.
Click was told to contact her wireless provider to suspend service and track the device if possible. The case is still under investigation.
Some names were redacted on the reports under the direction of Marketing and Public Relations Director Cordell Jordan who said names are redacted "according to OCCCPD Standard Operating Procedures involving information released and information withheld."
To obtain a copy of the procedure, email cjordan@occc.edu.
To contact campus police, call 405-682-1611, ext. 7747.
For an emergency, use one of the call boxes located inside and outside on campus or call 405-682-7872.