No room for bullying in the classroom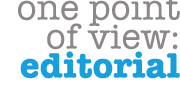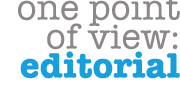 Bullying made big headlines in Oklahoma in May after Ty Field, an 11-year-old Perkins boy, shot himself to death after years of being threatened, teased, and beat up by his peers.
Field's story is nothing short of a tragedy, but his situation is far from uncommon.
From playgrounds to locker rooms and everywhere in between, bullying is an epidemic sweeping the nation.
Bullying doesn't always stop there. According to a recent study conducted by Kansas State University, bullying sometimes carries over into the collegiate world.
Bullying is not limited to stealing someone's lunch money or stuffing them into a locker. Every time a person makes a rude comment or laughs at someone, that person is bullying. It is never acceptable behavior.
Bullying does not make a person look cool, tough, or smart. It is a serious issue that deeply damages the victim on both a physical and mental level. Feelings of loneliness, stress, anxiety, and depression are but some of the many repercussions faced by the targets of bullying. Some victims may get physically ill, while others could turn to violence in an attempt to lash out at the attackers.
Adding these feelings to an already-stressful college career is simply a disaster waiting to happen.
According to the Oklahoma State Health Department, suicide is the second-leading cause of death among people between the ages of 10 and 25.
Before making a cutting or cruel remark, take a moment and think: What if it were your words that pushed someone over the edge?
A passing comment may seem funny at the moment, but it could be detrimental to another person's self-esteem.
Not all students have to get along in the classroom. However, students must show respect to one another.
Those who are being bullied need not suffer in silence nor should they attempt to confront the bully. This could be dangerous for both parties.
Instead, turn to someone. OCCC's Student Support Services has counselors on campus to help students with any issue that may arise. If bullying occurs in the classroom, consider speaking with the professor or department dean.
Those who witness bullying should alert a faculty member, professor, or even a security officer. Victims of bullying often are afraid to speak up for themselves.
And finally, take a moment to ask that person if he or she is OK.
You never know when you might be saving a life.