New group fitness class and intramurals scheduled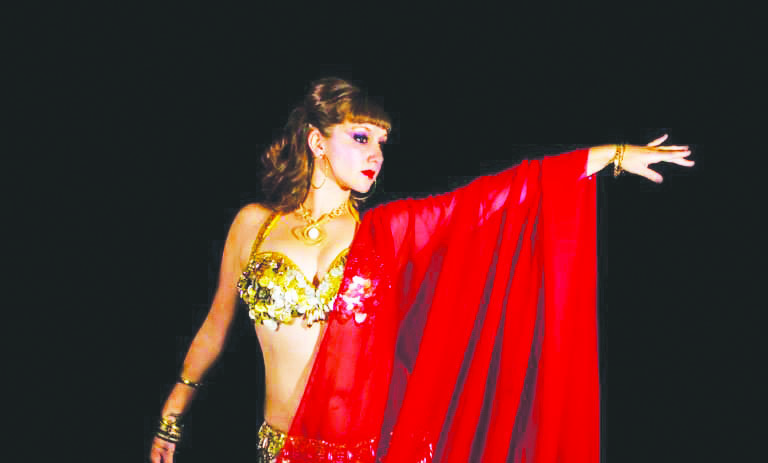 Oklahoma City Community College adds Belly Dancing to the  growing list of fitness classes and the updated intramural sports schedule gives students a variety of ways to stay active for the remainder of the semester.
Belly Dancing classes will be available to students every Monday at 5:15 p.m. and 6:15 p.m.
The class is to be taught by Ayperi Al Jawahir, a professional belly dancer from Oklahoma City.
Jawahir is the president and creative director for the Aalim Belly Dancing Academy and has been studying the discipline since 1997.
OCCC has also announced the updated November intramural sports schedule.
Open Run Basketball, Volleyball, and Indoor Soccer will all begin in the first week of Nov. with a Ping Pong tournament set for Nov. 29.
Sports and Recreation Specialist Matthew Wright said Open Run Basketball will begin Nov. 2. Games will be played at 6 p.m. Wednesday nights.
"Each week will feature a new one-day double elimination tournament" Wright said. "Players are allowed to play any week they want and are not obligated to stay on the same team."
Wright asks that students sign-up no later than 5:50 p.m. so games may start on time.
Nov. 3 marked the start of the intramural Volleyball season.
Games are on Thursday nights between 5:30 p.m. and 8 p.m.
"Games will be play on one of the basketballs courts in the gym" Wright said. "Each game will be a best out of three series."
No equipment is required.
Nov. 4 kicks off the beginning of the intramural indoor soccer season. Games will be played every Friday from 2 p.m. to 5 p.m. depending on the number of teams.
Play will consist of five on five, 40 minute games will on one of the basketball courts located in the gym Wright said.
Participants will need to bring their own shin guards.
Students are required to bring their student ID to attend fitness classes or sporting events.
Players register via a signup sheet, located in the Rec and Fit office.
The Wellness Center is located between the College Union and the Social Sciences.
For more information about belly dancing or other fitness classes available, contact Brooke Dresel at brooke.dresel@occc.edu
For information on intramural sports, contact Matthew Wright at matthew.j.wright@occc.edu