New full-time profs eager to get started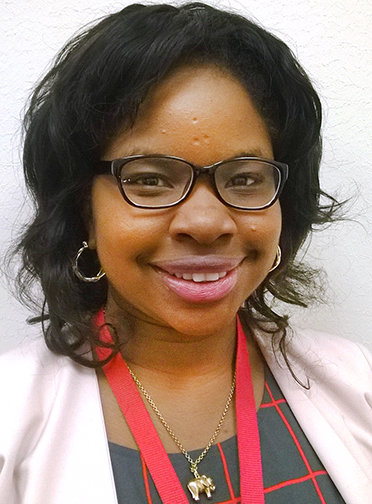 This fall, OCCC has added 11 new faculty members to its roster. That includes an accounting professor, math professor, three nursing professors, two English professors, an art professor, biology professor, Spanish professor and an EMS professor.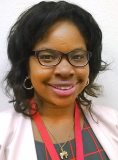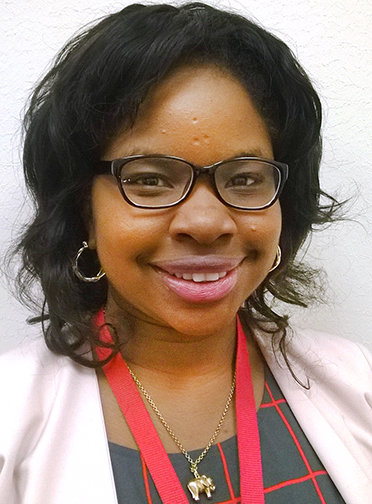 Accounting professor Mary Ahonsi moved to Oklahoma from Lagos, Nigeria, in 2008 and received a master's in accounting from the University of Oklahoma. She said she minored in economics and finance, and also has her CPA license.
Ahonsi said she came to OCCC because it is a great learning ground for people of all ages.
"The fact that it's smaller — about 25 students per professor — you get to know the students on a deeper level and make sure they truly understand the concept."
Ahonsi said she feels OCCC professors are personally invested in their students' success and she looks forward to teaching this fall.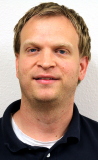 Math professor Brandon Tomson previously taught at the University of Oklahoma, Oklahoma State University and as an adjunct at OCCC.
Tomson said he loves teaching because he considers it a challenge to get people to enjoy math.
"To do math correctly, you have to block everything out," he said. "And so, there's so much that goes on in the world — there's so many distractions. It's nice to sit in a box and just think. It's not that much different [from] painting a picture. It's a similar mindset."
Tomson received a bachelor's in mathematics from OSU and a master's in mathematics from OU.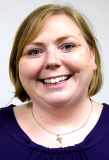 Prior to being hired full-time this fall, Deanne Branch worked at OCCC as an adjunct nursing professor in 2011. She also worked at Mercy Hospital for 13 years and said, as a nurse, she worked with clinical students from OCCC.
"I really liked having OCCC nursing students as staffers in the hospital and so when I decided I wanted to [teach], this was one of the places I looked at," she said.
"It's a very good program. It has a great reputation. People come out of here ready for work."
Branch received a bachelor's in nursing from the the University of Central Oklahoma and a master's in nursing education from Oklahoma Baptist University.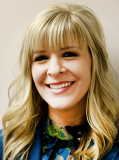 Makenna Green, English composition professor, said she has always loved reading and her professors at OCCC taught her critical approaches to literature.
"I like that literature discusses social issues, discusses people, and problems and solutions," she said. "I think literature teaches us something about ourselves when we read what other people have written about their time period."
Green said when reading things our ancestors wrote, it's fascinating to see that they had many of the same problems we have.
"I think that should teach us something about what we're doing right — or not right — as people."
Green received her bachelor's in English from OU and a master's in 20th and 21st century literature from UCO. She will teach English Composition I and II.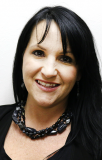 Lynette Bloomberg began teaching as an English Composition I and II adjunct professor in fall 2013. Bloomberg said she was drawn to work at OCCC because of her personal experiences.
"Having been a community college student myself, I fell in love with OCCC instantly," she said. "The demographic of students here — that's who I was.That's who I still am in some respects.
"It's small enough where you can know a lot of people but big enough that we can do a lot of good for the students and for the community."
Bloomberg served as the Communications Lab Supervisor at OCCC and will now teach English Composition I and II full-time. She received a master's in literary and cultural studies from OU and is currently working on a master's in administrative leadership from OU.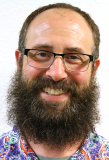 Visual Arts Professor Jeremy Fineman began teaching at OCCC in January. He said all of his students — adult, concurrent and traditional — have been equally engaged in class.
"Anyone can see art and gravitate toward different aspects of it," he said. "However, to really understand its content and have a real understanding of what the meaning is, you kind of have to delve a little deeper into the history of where it's coming from and what the parameters are — what the politics are behind it."
Fineman will teach mosaics, 2-dimensional design, ceramics and online art appreciation.
While he has explored drawing, jewelry, welding and glass, he said his main focus is ceramics.
Fineman received a bachelor's degree in photography from the University of Hartford in Connecticut and received a master's in ceramics from East Carolina University, in North Carolina.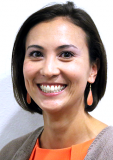 Michelle Cole, biology professor, has been adjuncting at OCCC since 2009. She said she appreciates OCCC's atmosphere for teamwork and learning.
"The energy, the collegiality, the way everyone works together as a team," she said. "We have a very clear purpose, which is driving for student success, and everyone here is on board with that. It's a very positive environment."
Cole graduated from OSU with a bachelor's degree in biomedical sciences and a doctorate in veterinary medicine.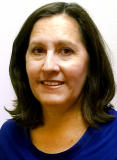 Spanish professor Hilde Votaw said she enjoys helping students understand languages and become passionate about them.
"I like to dance. I like Zumba," she said. "In my classes my students get to learn how to dance salsa. Sometimes we go to a local restaurant.
"That's what I like about here — we're very close to the Hispanic community and you can take field trips if needed."
Votaw moved from Peru to Oklahoma almost 30 years ago. She said she enjoyed the family atmosphere in Peru and it was a beautiful place to live.
"Growing up, I was a very active child so I loved the outdoors and lived close to the ocean."
Votaw said she has been working for OCCC on-and-off for 15 years. She received a bachelor's and master's degree in Spanish from OU.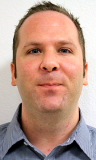 Jason Weger, Emergency Medical Services professor, said he has known he wanted to be a paramedic since he was 5-years-old.
He said at first he was interested in dealing with the blood and emergencies.
"You quickly realize that most of it is not the rush.," he said. "Not everyone is shot and stabbed, and not everyone is in a car crash," Weger said. "Most of it is just talking to people who want someone to talk to, who are lonely."
Weger said what originally drew him to OCCC was its reputation within medical services.
"I worked in Oklahoma City for EMS 911 service and we would have OCCC students who were always more prepared than all the other schools," he said. "They always had their act together so I wanted to teach here."
Weger has a master's in adult education from OU, a master's in public education from Kansas State University, and received his EMS certification from OSU.
He began teaching at OCCC last year and recently moved to working as a full-time EMS professor.
Nursing professor Betty Fisher was unavailable for an interview.
The Pioneer did a story about Nursing Professor Jennifer Brumley in September 2014. She has now been hired as a full-time professor. For more information about Brumley, visit the Pioneer's article at http://pioneer.occc.edu/new-nursing-professor-happy-to-be-back-at-occc.