The "NBA 2K" video game series is an institution in sports video games. It's been that way for the past decade ever since it overtook "NBA Live" as the most popular basketball video game on the market.
The series' attention to detail, to every aspect of the NBA landscape, is something that I, being the biggest basketball nerd I know, absolutely love.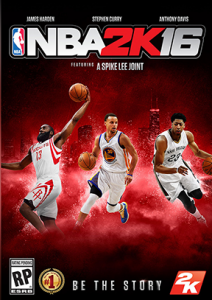 There isn't a video game series that competes with "NBA 2K," which could easily lead the basketball sim's creators to become complacent, but with "2K," that will just never be an issue.
"2K16" makes huge strides on the already spectacular gameplay, for starters.
Defenses are much improved, and it takes some actual basketball knowledge and know-how to be an accomplished "2K16" player, which is great. I find myself calling out plays like a young Phil Jackson.
Everything feels so smooth and seamless too. It's a great experience.
The game also improves on its presentation. Now we see James Harden, with messy strands of hair sticking out of his famous beard, doing his cooking dance on the sidelines.
"2K16" also brings a ton of improvements to the many game modes being offered.
Controlling your favorite team in "myLeague" or "myGM" is more hands-on and in-depth than ever before.
The biggest changes to "2K16" are the changes to its most popular game mode, myPLAYER.
"2K" enlists world-renowned film director Spike Lee to craft the story of your created player.
Your player progresses from high school star, to being recruited and playing in college, to the pros.
It's really fun to watch your player progress through his basketball life.
However, Lee's contribution also is a drawback.
The script of the story feels like a straight-to-DVD movie that sits in the bargain bin at a Walmart that nobody ever watches. You know those movies.
I found myself laughing aloud at how stupid some of the characters' lines were. This is a small gripe though. It's a basketball sim, at the end of the day.
You aren't buying "2K16" for compelling drama in the storyline of its created player mode.
The complete package of "2K16" is more than enough for this to be a must own for any basketball fan.