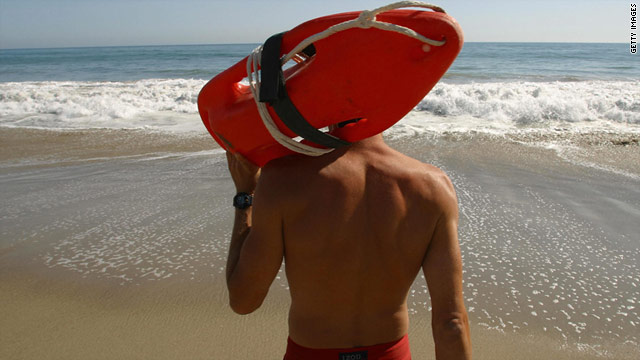 A recent story published by USA Today, written by Jessica Tully, focused on a national shortage of lifeguards at public pools and beaches.
The article cites a difficult certification course that can sometimes be accompanied by a high price tag, as a couple of reasons teenagers are passing up the opportunity to lifeguard and instead, are looking elsewhere for work this summer.
OCCC is home to one of Oklahoma City's premier pools. Built in 1989, the Olympic-sized pool "served initially as the outdoor venue for all aquatic competitions during the 1989 U.S. Olympic Festival. In 1991, the College completed construction of the Health Technologies Center which included enclosing the Aquatic Center," according to www.occc.edu/rf/aquatic.
Aquatics Center Lifeguard Caleb McKee has held his Red Cross Lifeguard Certification card for nearly three years. McKee said the certification course to become a lifeguard is not necessarily easy, but with some effort and dedication it is not a difficult course to pass either.
Caleb said he recalls paying between $100 and $150 for the course, but said, "If you plan to work here at OCCC, they will pay for the certification course for you."
He said many pools will pay for the certification process if applicants plan to work at that pool once certification is completed. McKee said that may be why OCCC hasn't experienced a shortage.
"I think we are right where we need to be," he said.
However, he said, OCCC is always looking for and hiring new lifeguards. In order to be considered for the position, applicants must possess: a current American Red Cross or YMCA Lifeguard Training Certificate, a current CPR/AED certification and an American Red Cross First Aid Certification.
More information on how to apply and the qualifications for the job can be found at www.occcjobs.com.
McKee said his favorite part of lifeguarding is, "being able to help someone in any opportunity available."
To contact Alex Cramer, email onlineeditor@occc.edu.