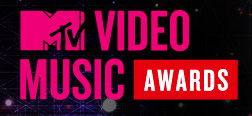 The Video Music Awards is something I look forward to watching every year. It's an opportunity to see rising stars gain credibility, get a few laughs from the comedian host, and poke fun at the outrageous looks and outfits from the stars. However, the quality of the VMAs has seemingly become less impressive over the years. While there were some perks to this year's VMAs, it was no exception.
Let me start off by clarifying that I accept the fact that the music industry is changing and everyone has different tastes. I'm not one to bash anything just because its something different from what I like, but let's just be honest here: the VMAs now lose in comparison to the VMAs years ago, and music overall is on a downward spiral.
We used to see best new artist awards given to artists such as Nirvana, Stone Temple Pilots, Fiona Apple, Alanis Morissette, Counting Crows, and several other artists and bands that not only brought something unique and recognizable to new music, but also would influence and reach many people for years to come.
But, this was not the case for the 2012 VMAs. Instead, the best new artist award was given to the boy band One Direction.
While they are oozing with popularity and fame right now, I can almost guarantee this will be short-lived, just as most of the teen heartthrob pop boy bands before them.
It's not likely they will be remembered for their influence or talent, or for their contribution to music. The next new boy band will come along and they'll end up like the rest of the boy bands before them. We saw it happen with N-Sync, the Backstreet Boys, the Jonas Brothers, etc.
The overall diversity of this year's VMAs was extremely disappointing. The performances, with the exception of Frank Ocean and Green Day, were mostly the same dull concept: an average, repetitive hip-hop or pop song lip-synced by the performer while the back up dancers dance their routines.
Rihanna, P!nk, and Taylor Swift at least they had the decency to add dance moves to their performances. One Direction failed to do so, succeeding only in turning out a sloppy, uncoordinated, aimless performance. There was nothing that jumped out as new or unique, and definitely nothing controversial.
Let's jump back to 1997. Video winners consisted of Beck, No Doubt, Aerosmith, Sublime, and Fiona Apple's best new artist award infamous speech which was raw, uncensored, appreciative and, despite its controversy, what her fans wanted to hear.
Sad to say, this was not the case for this year's best female video award winner Nicki Minaj.
It was obvious her reaction was played up and non genuine, but that's not the worst part. Instead of a modest acceptance of the award, Minaj was overly boastful, with the fact the entire speech was maybe 10 seconds and she never once thanked her fans. If I were a Nicki Minaj fan, which I'm not, I would be a little upset.
Needless to say, the VMAs this year were disappointing and mediocre. New music is losing its diversity, originality, and unique aspect, with the exception of several new artists who were overshadowed by more popular artists. Thus, the VMAs are losing their good characteristics as well.
But we all know how the saying goes. "All good things must come to an end."
Rating: D
To contact Paris Burris, email onlineeditor@occc.edu.