Movie comedic but still relevant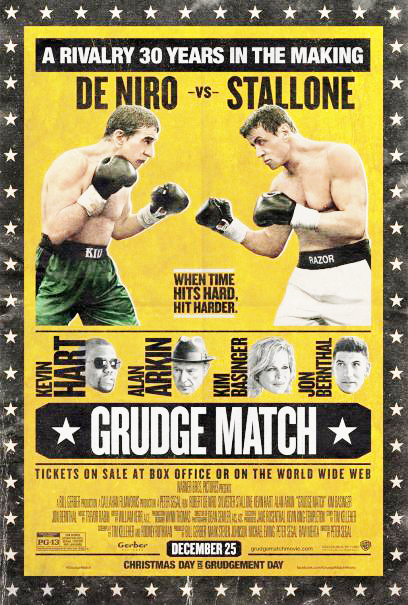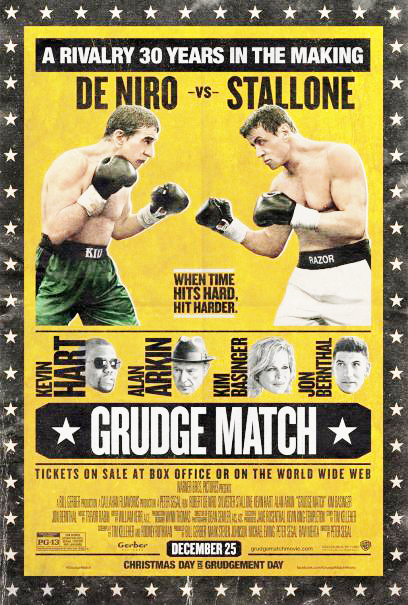 The 2013 movie "Grudge Match" is surprisingly heartfelt and funny.
A pair of aging boxers played by Sylvester Stallone and Robert De Niro are talked out of retirement to fight one final time 30 years after their last match.
Boxing opponents Razor and the Kid become rivals after just two fights, with Razor beating Kid in one and Kid beating Razor in the other. Before they can have a rematch, Razor announces that he is going into retirement, seemingly ruining both of their careers.
The boxers tangle with each other in ridiculous situations throughout the entire movie, including them ruining a studio fight, to Kid throwing rocks through Razor's windows.
Comedy is really brought to the movie with Kevin Hart, who plays the agent who is setting up "The Grudge Match" for the two boxers and is in desperate need of the money he expects to acquire from the fight.
The movie has some interesting surprises that test the relationships between loved ones and the two boxers that bring to life the meaning of the movie.
The Kid deals with a relationship with his son that really has not been a relationship throughout previous years and Razor rekindles a love with his childhood girlfriend.
With many surprises in the movie, it is bound to keep anyone interested and laughing.
The movie had its cheesy moments that you get with any comedy, but they end up fitting in the plot perfectly.
The "why" question is answered when certain events unfold and makes the movie whole and understandable.
The movie deals with themes of letting go and growing up.
I would recommend this funny, light-hearted film to anyone who wants a good laugh and an entertaining storyline with meaning.
Rating: A+