Mother's Day events abundant in metro area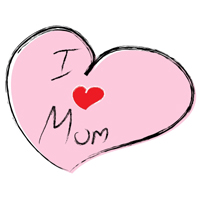 A very special Day is approaching, and the majority of people should be thankful. Sunday, May 13, is Mother's Day.
For those who have a mother, stepmother, grandma, or just any mom figure in their life, it's the day to show your appreciation.
Flowers along with a nice breakfast, brunch, lunch, or dinner are always nice and appreciated.
However, Metro Family, Central Oklahoma's Parenting Connection, has outlined many events in the metro area in recognition of Mother's Day.
There are plenty of activities for children of all ages, as well as mom herself, ranging in price. In addition to great ideas Metro Family has to offer, there are many other options.
Local Mother's Day Events
Saturday • May 5
Mother's Day Flower Pots at Martin Park Nature Center (5000 W Memorial, OKC): Invites little ones to decorate flower pots planted with native seeds for Mom's special day. $8, includes supplies. Starts at 1 p.m. and 4 p.m. For more information, call 405-755-0676 or visit www.okc.gov/parks/martin_park.
Saturday • May 12
26th Annual Ostrich Egg Breakfast at the OKC Zoo: Includes an all-you-can-eat breakfast of pancakes, sausage, scr a.m.bled hens' eggs, waffles and Ostrich Egg Omelets. Pre-register. $10 adults, $6 children ages 3 to 11 for members; $12 adults, $8 children ages 3 to 11 for non-members. The breakfast will run from 8 to 11 a.m. For more information, contact 405-425-0618 or visit www.zoofriends.org.
FREE Pamper with a Purpose: Special Mother's Day Health and Wellness Screening at INTEGRIS Comprehensive Breast Center of Oklahoma (3525 NW 56th Street ) invites women to enjoy an exclusive, stress-free morning of relaxation including heart health screenings, cancer screenings, breast health, bra fittings, chair massages and spa hand treatments from 9 a.m. to 1 p.m. For more information, call 405-951-2277.
Marvelous Mother's Day at the Orr F amily Farm (14400 S Western): Offers FREE admission for moms, mining for gemstones and special goodies in the Sweet Shoppe from 10 a.m. to 6 p.m. For more information, call 405-799-FARM or visit www.orrfamilyfarm.com.
FREE Build and Grow Kid's Clinic: Picture Frame Planter at Lowe's stores offers kids an opportunity to complete a wooden project (perfect for a Mother's Day gift!) and receive an apron, goggles, a project-themed patch and a certificate of merit. Starts at 10 a.m. For more information, visit www.lowesbuildandgrow.com.
FREE Crafts for Kids "Handprint Keepsake" at Lakeshore Learning (6300 N May): Invites kids to create a sweet gift for Mom for Mother's Day. Ages 3 and up. From 11 a.m. to 3 p.m. For more information, call 405-858-8778 or visit www.lakeshorelearning.com.
Saturday • May 13
Mother's Day Brunch at the National Cowboy and Western Heritage Museum: Dining at Persimmon Hill restaurant includes museum admission. From 11 a.m. to 3 p.m. For more information, call 405-478-2250 or visit www.nationalcowboymuseum.org.
Sunday Brunch at the OKC Museum of Art (415 Couch, Oklahoma City): Reservations recommended. Brunch runs from 10:30 a.m. to 3 p.m. For more information, call 235-6262 or visit www.okcmoa.com.
Mother's Day Special at The Melting Pot (4 E Sheridan, OKC): Features a four-course menu with optional drink specials and gifts available for mom. Call for reservations or to pre-arrange a gift package. $40 per adult, $20 per child 12 and under. For more information, call 405-235-1000 or visit www.meltingpot.com.
FREE 2nd Sunday Concert at the Downtown Library: Jazz Harpist Jessica Tate performs for the whole family from 2 to 3 p.m. For more information, call 405-231-8650 or visit metrolibrary.org.
Mothers Get Pampered at OKC Redhawks: Join the Redhawks as they take on the Tucson Padres at the Bricktown Ballpark. Includes mini-spa treatments, massages and nail services while kids can make special Mother's Day T-shirts. Starts at 2 p.m. The cost runs from $5 and up. For more information, call 218-1000 or visit www.okcredhawks.com.
FREE Admission for Moms on Mother's Day (May 13):
• Oklahoma Aquarium in Jenks open 10 a.m. to 6 p.m. For more information call 918-296-FISH or visit okaquarium.org.
• OKC Zoo, open from 9 a.m. to 5 p.m. For more information, call 424-3344 or visit www.okczoo.com.
• OKC Museum of Art open from noon to 5 p.m. For more information, call 236-3100 or visit www.okcmoa.com
• Oklahoma City National Memorial Museum (620 N Harvey, Oklahoma City) open from noon to 6 p.m. For more information, call 405-235-3313 or visit www.oklahomacitynationalmemorial.org.
Take mom out for an extra special dinner in downtown Oklahoma City. A classier option might be Sophabella's Chicago grill or The Melting Pot.
Another option: Let your mom be taken away from her daily routine and release any stress by treating her to a spa day.
Try Eden Spa. It was rated one of the top 100 spas in the U.S. by Elle magazine.
If your mom is more adventurous, take her on a water taxi ride to see bricktown from another perspective, take her to the Paseo District and visit the art galleries, visit the Oklahoma City Zoo, or the Myriad Botanical Garden.
One thing to remember about this special day: Show your mothers how much you genuinely appreciate and love them. This is what will matter the most, not how much money you spend or the exact details of the place you shared dinner, but the memory of the time that everyone shared together.