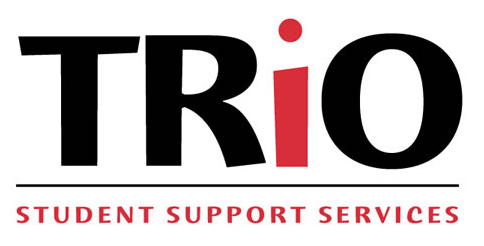 About 60 to 70 percent of OCCC students qualify to join the TRiO Student Support Services program on campus but have not taken advantage of the opportunity, said TRiO Grant Programs Director Karolyn Chowning.
"Since our program is primarily focused on raising the number of bachelor's degrees attained by low-income, first-generation students, our program is often most useful to students in their second, third and fourth semester," Chowning said.
She said the program is currently accepting applications for the spring semester.
Students must qualify as low-income, first generation, or have a documented academic need on record with Student Support Services to apply, Chowning said.
Pre-education major LeAnn Brock said she was close to dropping out of school, but TRiO-SSS helped her stay focused.
"I had been married for 14 years and after my first semester at OCCC my husband walked out," Brock said. "I thought about totally dropping out of school, but TRiO asked me to talk about it.
"It wasn't just talking, but helping me realize all of the positive strides I had made up to that point. That made me realize that if I gave up on my dreams I may be giving up on the fact of being able to make an impact on somebody else's life later on down the road."
Premed major Jessica Macias encourages students to join the program.
"If [students] really want to know more things about school, want to have someone who is personal … they can talk to and feel more comfortable with, [TRiO-SSS] are the people to talk to," Macias said.
"Everybody in their office makes me feel welcome all the time. They'll work with you one-on-one, step-by-step, and they don't do it in front of everyone. It's between you and that person."
Macias said TRiO-SSS supports her in her goals.
"My favorite thing about TRiO-SSS is that they support you with anything. And if you need help, for example, with financial aid or for any classes — anything educational — they will always help you …"
Macias qualified by being a first-generation college student.
"I'm going to be the first person in my family who is graduating from college," she said.
"When I first came from Arizona to Oklahoma … I started seeing all these programs and clubs all around campus and one of the ones I joined was TRiO."
Macias said she has benefitted from the program.
"The best benefit I've had is free tutoring for history," she said.
"They explain to you step-by-step what to do."
Chowning said students should attain six college credit hours with at least a 2.0 GPA before applying.
She said because of limited space, not all applicants will be accepted but those who aren't are encouraged to apply again the following semester.
"Because we serve 160 students a year, space is always an issue." Chowning said.
To apply for the TRiO-SSS program, stop by the TRiO office on the first floor in the Main Building.
For more information, call Chowning at 405-682-1611, ext. 7620.