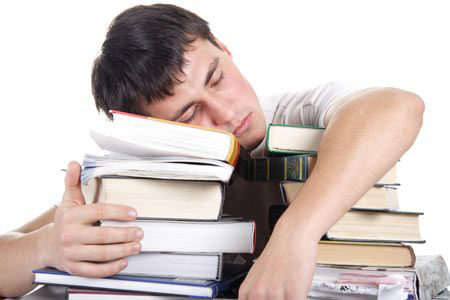 In 2001, Paul P. Doghramji of Ursinus College, found that more than 70 percent of college students had some degree of a sleep-related issue which can greatly affect overall well-being.
"I'm more lazy when I don't sleep. I'm not as motivated to do things," said OCCC student Travis Strum. Not only does this affect students' health, but it can affect their grades as well said Karolyn Chowning, TRiO programs director. Chowning said oftentimes, college students have a sense of invulnerability.
"They think [sleep] doesn't affect you, but it does," Chowning said.
Not all students are in the dark about sleep problems. Those who have attended college before are more aware of the pitfalls they become ensnared in if they do not get adequate sleep. Katy Eveaham, who will be an OCCC student in the fall, is concerned about sleep and how college will factor into her life.
"I haven't been to school in nine years, so I don't know what is going to happen to me," " Eveaham said. "It's like I'm starting all over. I'm not sure how I will be able to balance it all."
The good news is that OCCC has resources for students concerned about sleep and many of the other issues surrounding college. Student Support Services, located on the first floor of the Main Building, is one place students can get help. Student Support Services Director Mary Turner said she sees many students about problems with sleep and anxiety about it.
"We encourage students to come in and talk to one of us," Turner said. "Whether or not they have insurance … they can come to this office and talk to us. We will give them a resource list of places in the community where they can get help."
Turner said that with balance in their lives, students can do the things they want to do and then be able to relax and go to sleep.
For more information, stop by Student Support Services, call 405-682-7520, or email mturner@occc.edu.
To contact Kimm Johnson, email onlineeditor@occc.edu.