Mixtape has southern swagger and sound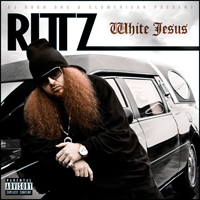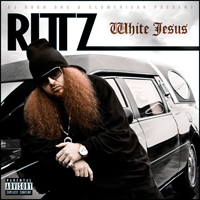 With warm weather comes an urge for many to crank the music up and roll the windows down. The debut album from up and comer Georgian rapper Rittz makes this quest a simple one.
The first album released on superstar Yelawolf's label Slumerican Records; Rittz's "White Jesus" boasts work from Big K.R.I.T., Shawty Fatt, 8Ball and entrepreneur Yelawolf.
The much-anticipated release was coordinated by Rittz, DJ Burn One and DJBooth.net for free download.
Rittz has a fast and dark style much like Tech N9ne, or Brotha Lynch Hung but with a more southern sound. With a secret weapon like DJ Burn One backing him, his songs never get repetitive.
The album starts with the self-titled track "White Jesus" harboring an eerily played "Funeral March" by Chopin mixed with the sounds of rain and then accompanied by an intense hip-hop beat.
Track two changes it up a pace really speeding up the rapid-fire rhymes.
An intense groovy bass line accompanied by a simple beat makes for the best song on this album. "Fulla Shit," which has already created a large buzz among the Internet community and got instant reactions from early leaks, deals with men lying and cheating on women.
Rittz continues on a roll changing things up with mellower songs like "Blowin My Mind," "Sextacy," and "Pie," which have a bit more West Coast sound complete with vibrato organs.
With 12 tracks of intense songs intended to make your head swagger, this is a solid album sure to get critical acclaim.
"White Jesus" has strong adult language and sexual content and is not for the easily offended.
To download a copy of the "White Jesus" mixtape for free, visit www.djbooth.net.
Rating: B+