Meditation time encouraged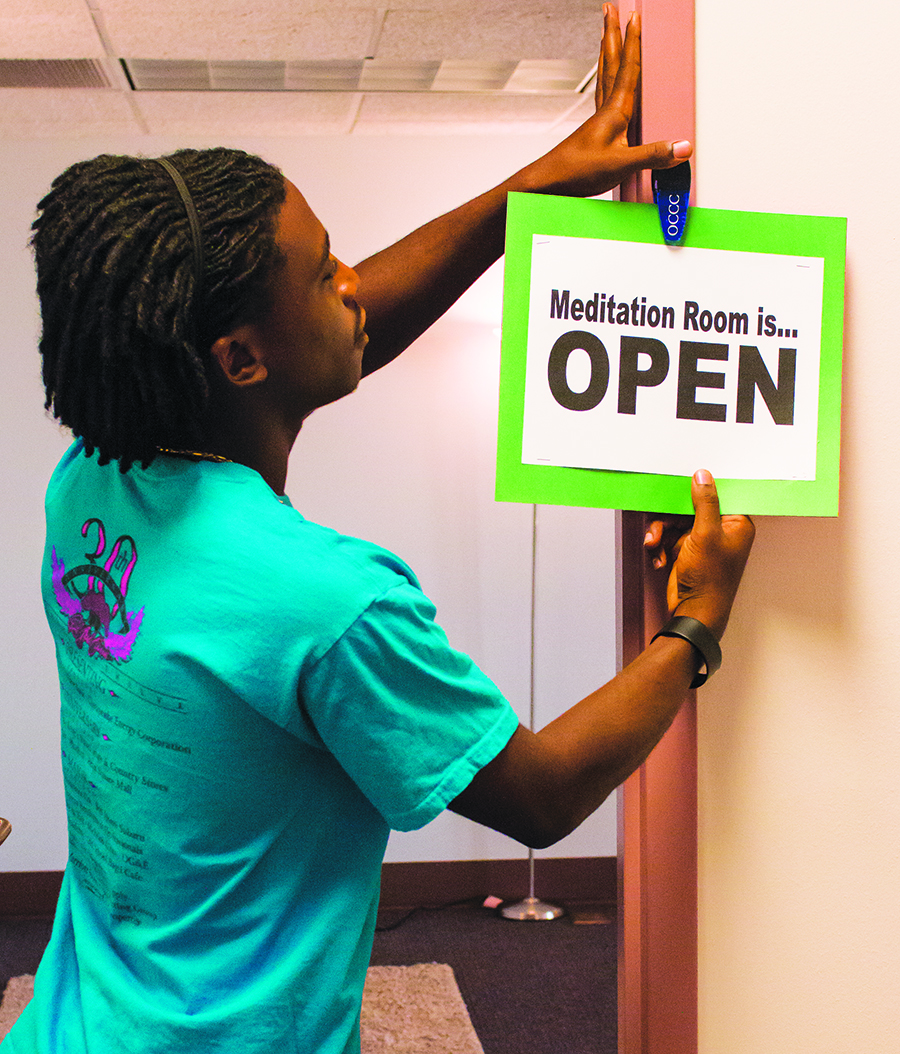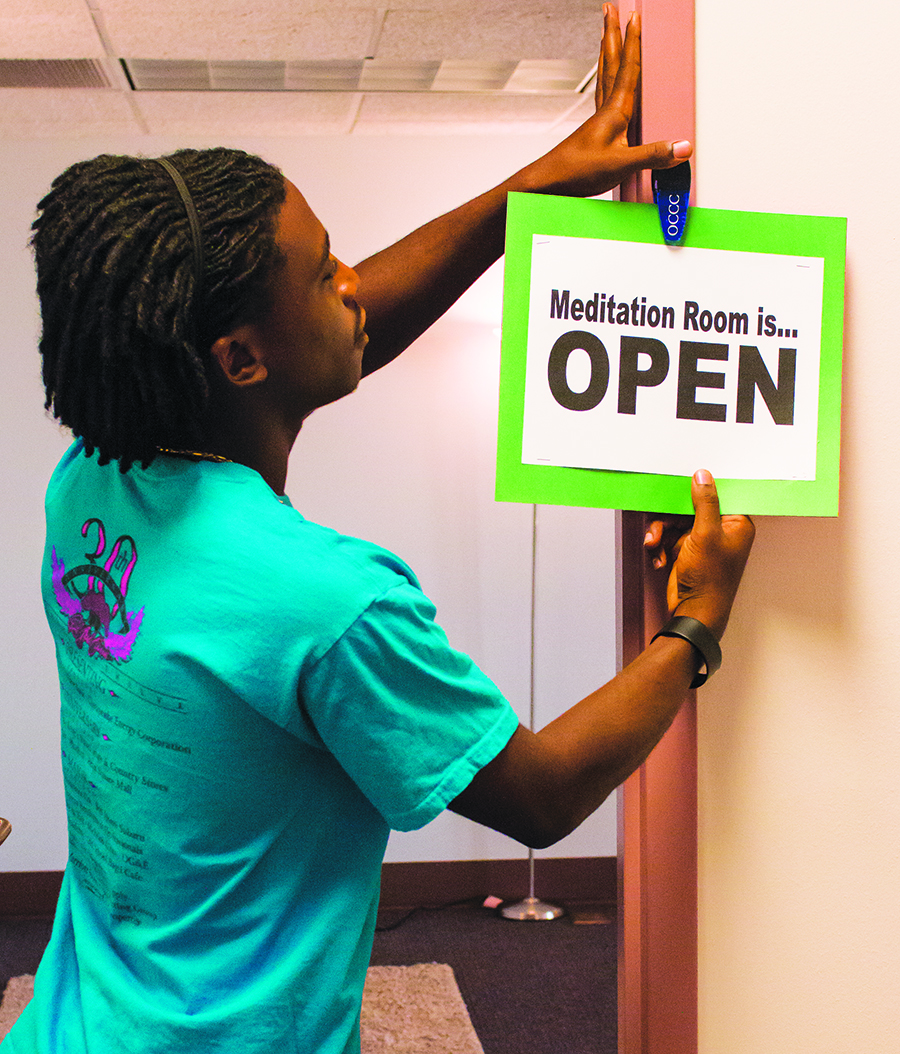 Students now have a dedicated space on campus where they can pray, meditate, reflect, or simply be quiet and center themselves, said Student Life Director Erin Logan.
The new facility, the Student Meditation Room, opened Aug. 30 in the Keith Leftwich Memorial Library, Room 101.
Logan said she's was approached by several students over the summer to put in place a facility where they could pray or go to reflect on the day.
"We discovered a need for some of our students who pray a certain number of times a day, or need a space to go where they can do some personal reflections.
"And we didn't have a place dedicated to that," Logan said.
"After research, and looking to find what space would be the best we made a proposal."
Logan says the space is designed to be as multifunctional as possible, and should be able to accommodate all types and styles of prayer and meditation for both individuals and small groups.
"We'll have a place to keep bags, eight to ten chairs that can be moved around, a dry erase board, a small table that's movable, floor lamps instead of overhead lighting; so it can be from the most relaxed to the most conservative safe space."
Logan said the Meditation Room will be available during library hours, and will be open to use at all times during those hours.
"It's not a reservable space. When you go in, you flip the sign on the door to say 'occupied' and then when you leave, you flip it back again so it's open for whoever wants to use it."
And no extra funding was needed to create the meditation room, Logan said. Although some of the religious clubs on campus offered to help with funding the project, Student Life was able to reallocate the necessary resources.
"We had furniture already in surplus. We had stuff left over from other events that we could put towards the room, instead of going out and spending money. It's all just taking what we have to make it work."
Logan said she hopes the open nature of the room will not produce any negative responses. "We're hoping the accepting nature of the students who are asking for this resource will rub off on those that may be a little judgmental."
Logan said the students who have requested the Meditation Room are working towards a policy of acceptance.
"They want it to be for everybody. They want to get to know more about other religions and other cultures and ethnicities on our campus.
"The purpose of this room is not just for religion. It's not to put religion above anything else. We want all students to have a safe place to go and reflect."
Logan said she's working to incorporate cultural education into the events her department hosts this semester, to "get the dialogue going, so some of the tensions can be released."
"People [should] understand, we're not asking for tolerance, we're asking for acceptance. We want everybody to feel safe. We want this to be a home, for people to be themselves."
For more information, stop by Student Life's offices in the Main Building, or visit the Meditation Room in Library Room 101.
For more information about cultural programs, go to www.occc.edu/studentlife.
To contact Jeremy Cloud, email communitywriter@occc.edu.