Mazzio's Trio Box tasty, affordable secret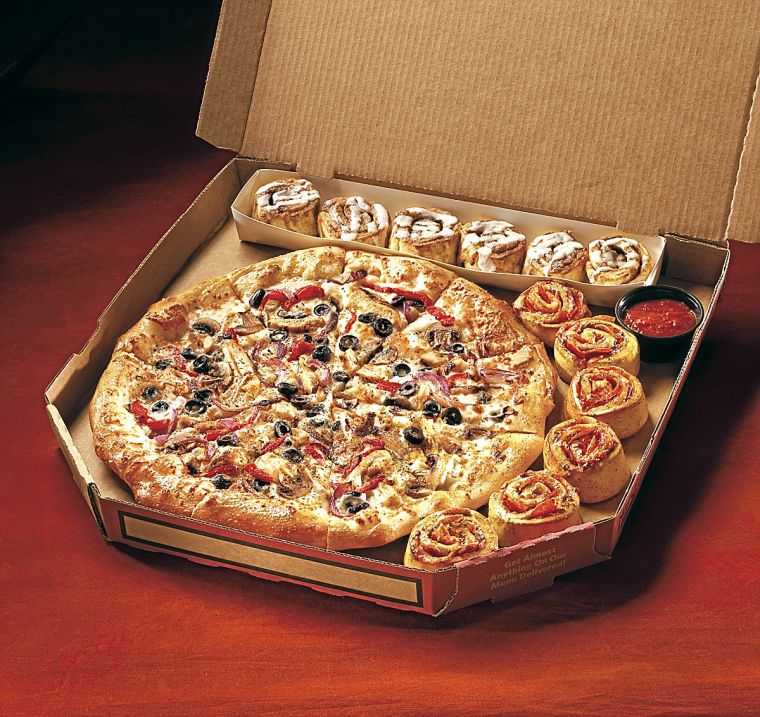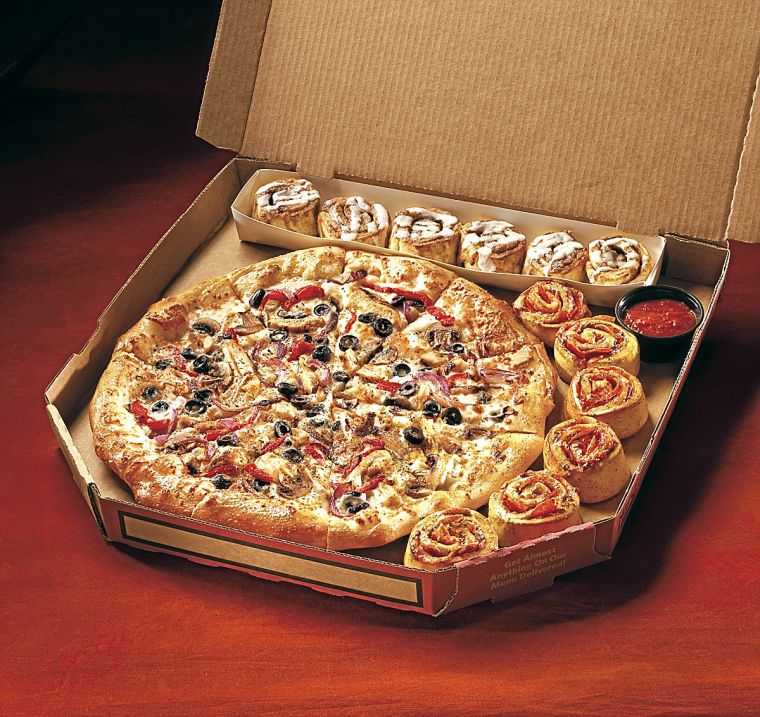 Mazzio's Pizza has a delicious option that many may be missing out on — at least I was until recently, and I'm so glad I no longer am.
Mazzio's Trio Box offers enough food and tastiness to last for days. The special offers an extra-large pizza, six Pepperollies and six Cinnarollies for about $16.
I chose the "create your own" option which allowed me to buy a 15-inch, thin-crust, three-topping Ken's pizza. Other choices included triple pepperoni, Mediterranean, Margherita, Napoli, supreme and all meat.
My pizza, which was enough to feed me for a week, was topped with pepperoni, sausage and mushrooms.
The pizza was delicious and warm with perfect thin crust and the perfect amount of toppings.
I had never had a Pepperollie in my life, and I have to say, I was hooked from the first bite.
It's a bread spiral loaded with slices of pepperoni in the middle of each roll, with yummy seasoning to taste.
Marinera was the dipping option I found to be quite delicious, but Mazzio's ranch is another great choice and both are included with the meal upon request.
The Cinnarollies, which are basically cinnamon rolls, were good but nothing special.
They come warm and fresh with icing on the side, but nothing distinctly stands out about them to me. Nonetheless, it's a good addition to the meal as a whole.
Mazzio's offers the option to switch out the Cinnarollies or Pepperollies for their Wings of Fire for an additional $2. With the mediocrity of the Cinnarollies, I would have rather tried the wings in place of them.
Another great part of the meal was the Oreo pizza which was another new taste for me.
It is not included in the Trio Box, but adding that dessert with the meal only cost about $22 altogether after tax.
Considering how much food this is, it's a great price.
The Oreo pizza is, again, enough dessert to last a person a week and is one of the yummiest dishes I've ever tasted. It's basically a big, gooey, warm cookie with whole Oreo cookies spread throughout.
Mazzio's Trio Box is a great option for a good-size, tasty meal for an affordable price.
Rating: A-