Many area universities will attend Transfer Fair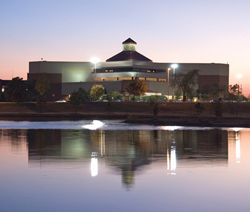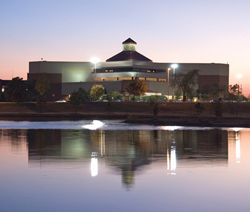 Students planning to attend a university after leaving OCCC can meet representatives from four-year institutions at the Transfer Fair from 10 a.m. to 2 p.m. Wednesday, Sept. 29, in the Main Building.
Sara McElroy, Transferring and Academic Advising coordinator, said colleges from Oklahoma and nearby states will send representatives to give out information, answer questions, and help students go in the direction of their choice.
Most OCCC students transfer to the University of Oklahoma in Norman or the University of Central Oklahoma in Edmond, McElroy said. Both will be represented at the Transfer Fair.
Among other universities at the fair will be Oklahoma City University in Oklahoma City, Oklahoma State University in Stillwater, University of North Texas in Denton, University of Tulsa, University of Texas at Arlington, Langston University School of Business in Langston, Southern Nazarene University in Bethany, and Southeastern Oklahoma State University in Durant.
McElroy advises all students to stop by the fair and grab some pamphlets and application forms.
She said it's a good time to talk with representatives and develop contacts at destination universities.
"Students who know they are going to transfer should come prepared with their transcripts and all the questions and concerns they have," McElroy said.
"It's not as scary as it seems."
She said it can take up to eight months for scholarships to be awarded, so students looking for those opportunities should plan ahead.
Sophomore Megan Woody, who is planning to transfer to OU or UCO, said she was unaware of the Transfer Fair and what it has to offer students.
One of the questions Woody wants answered is which of her credits will transfer to the universities she wants to attend.
For more information, contact McElroy at 682-1611 ext. 7567, or e-mail at smcelroy@occc.edu.