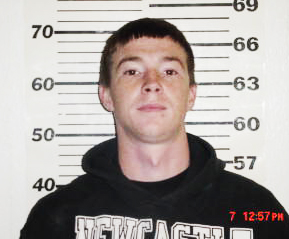 Robert Jenner
A man with active warrants from Washita County was taken into custody Tuesday, July 3, after hiding in a drainage ditch near campus.
Robert Jenner, 24, was taken into custody by Oklahoma City Police Department officers around 10 a.m., said Media Relations Coordinator Cordell Jordan.
Jenner was wanted on a felony warrant in Washita County for possession of a controlled substance, according to a spokesman with the U.S. Marshals Oklahoma City Metro Fugitive Squad.
He confirmed the incident began when marshals attempted to arrest Jenner about 9:30 a.m. during a traffic stop near SW 74 and South May Ave.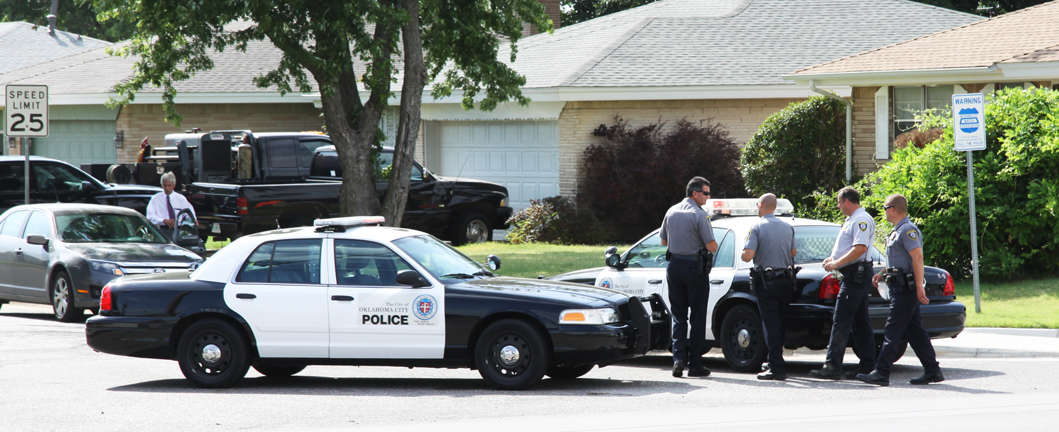 Whitney Knight/Pioneer
Oklahoma City police, along with the Oklahoma City Fire department, the Oklahoma Highway Patrol, the U.S. Marshals Office and OCCC's police department, search for Robert Jenner. Officials said the search for Jenner, 24, began sometime after 9 a.m. and ended about an hour later when Jenner was found hiding in a college drainage ditch.
Jenner fled on foot and entered a drainage ditch near the east side of campus, he said.
Jordan said the U.S. Marshals were later joined by OCPD officers, the Oklahoma City Fire Department, the Oklahoma Highway Patrol, and OCCC police officers to remove Jenner from the ditch.
After about 30 minutes, Jordan said, Jenner was "willingly pulled" from the ditch after OCPD's street department removed the drainage grate and pulled him out.
"It appeared to me that he went in there and got stuck," Jordan said.
OCCC police officers cleared the scene at 10:12 a.m. No classes or other college activities were interrupted.
To contact Whitney Knight, email onlineeditor@occc.edu.