Man, 24, arrested and charged with assault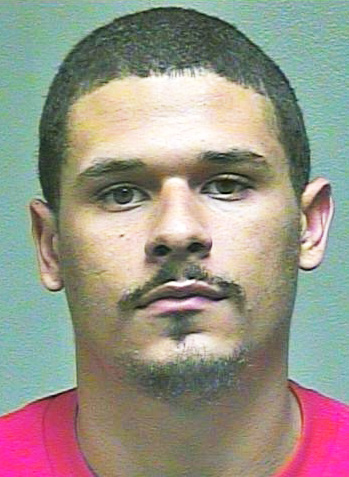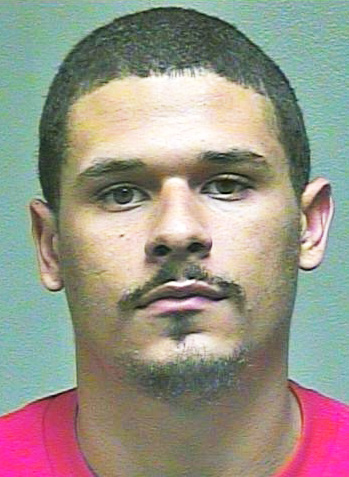 A man is sitting in the Oklahoma County Jail after he was arrested  by OCCC police on Oct. 1 on complaints of sexual battery, assault and battery, and obstructing an officer. Christian J. Howell, 24, was later charged with three misdemeanor counts of assault and battery, and one count of obstructing an officer.
A report filed by OCCC Officer David Madden shows the arrest came after three female students reported an incident that occurred in the OCCC Library. A campus police report lists the women's ages as 31, 33, and 39 but gives no further details about what led to the alleged incident or arrest, or the resulting charges.
Additional information  available in a supplemental report was requested but not provided. Oklahoma City Police MSgt. Gary Knight said OCCC made the arrest; therefore, his department has no record of the incident or arrest.
The OCCC Bookstore was the scene of a recent theft.
At approximately 9:26 a.m. Sept. 23, Brenda Reinke, bookstore director, reported a calculus book valued at $221.50 had been stolen.
After reviewing security footage, campus police were able to determine the suspect is a white male about 20 years old, 5 feet, 6 inches tall, 120 pounds. According to the report, he walked to Aisle 5, checked to see if any employees were watching, walked to Aisle 8, checked to see if anyone was watching and took the book back to Aisle 5. He then crouched down out of camera view.
The suspect stood up and walked toward the front desk with two books in hand — the calculus book and a book with a soft cover.
After he spoke to employees, they walked out of the camera view. He then walked back into the camera view and walked out of the bookstore carrying the calculus book.
He exited and ran southbound across the plaza and disappeared out of view of security cameras. Campus police believe he may have had a co-conspirator waiting for him in a vehicle.
Erin Newcomer, bookstore employee said the suspect had told her he came in with the calculus book when she asked him if he had gotten it off the shelf.
The case is still active.
Another theft occured Sept. 30 at the OCCC Material Control grounds shop, located at the southwest corner of campus.
At approximately 9:50 a.m. Sept. 30, Randall Carr, Material Control assistant, reported while he was in the restroom at the shop he heard a man's voice inside the building. When he came out of the restroom, the man was gone. Carr noticed a digital camera belonging to OCCC also was missing.
Carr and other employees in the shop said they had "gut feelings" the suspect is one of two males who come in regularly to take pallets. Campus police were able to confirm one of them, an Indian male, walked into the grounds shop, grabbed the camera and left in a tan, single cab Chevy truck.
The case is still active.
At approximately 1:15 p.m. that same day, Jack Kraettli, business professor, reported a U.S. Marine Corps water bottle and coffee cup missing from his office. Officer Gordon Nelson reviewed security footage, but was unable to identify a suspect.
The case is still active. Additional information  available in a supplemental report was requested but not provided.
At approximately 1:10 p.m. Oct. 1, Joshua Phelps, music professor, said he had observed a group of students who appeared to be upset. After asking them what was wrong, one of them said their 23-year-old classmate had "consumed a handful of pills and left the building."
Phelps approached the student and asked if he needed help, but said the student ran off.
According to the report, all parking lots were searched, but the person could not be found.
Additional information  available in a supplemental report was requested but not provided.
In a case of mistaken identity,  a 30-year-old student reported a 32-year-old female had tried to take her cell phone after she left the restroom near AH Entry 1 at approximately 12:20 p.m. Oct. 2.
The victim said as she was leaving the restroom, a woman approached her, saying "that's my phone." The two women then got into a brief exchange over the phone. They exchanged words and the owner of the phone returned to class.
After reviewing footage, Nelson was able to track down the woman who had attempted to take the phone. She said she had mistaken the woman's phone as hers and had later found her phone in the stall after the confrontation.
Some information was redacted from the reports under the direction of Marketing and Public Relations Director Cordell Jordan who said names are redacted "according to OCCCPD Standard Operating Procedures involving information released and information withheld." To obtain a copy of the procedure, email cjordan@occc.edu.
To contact campus police, call 405-682-1611, ext. 7747.For an emergency, use one of the call boxes located inside and outside on campus or call 405-682-7872.