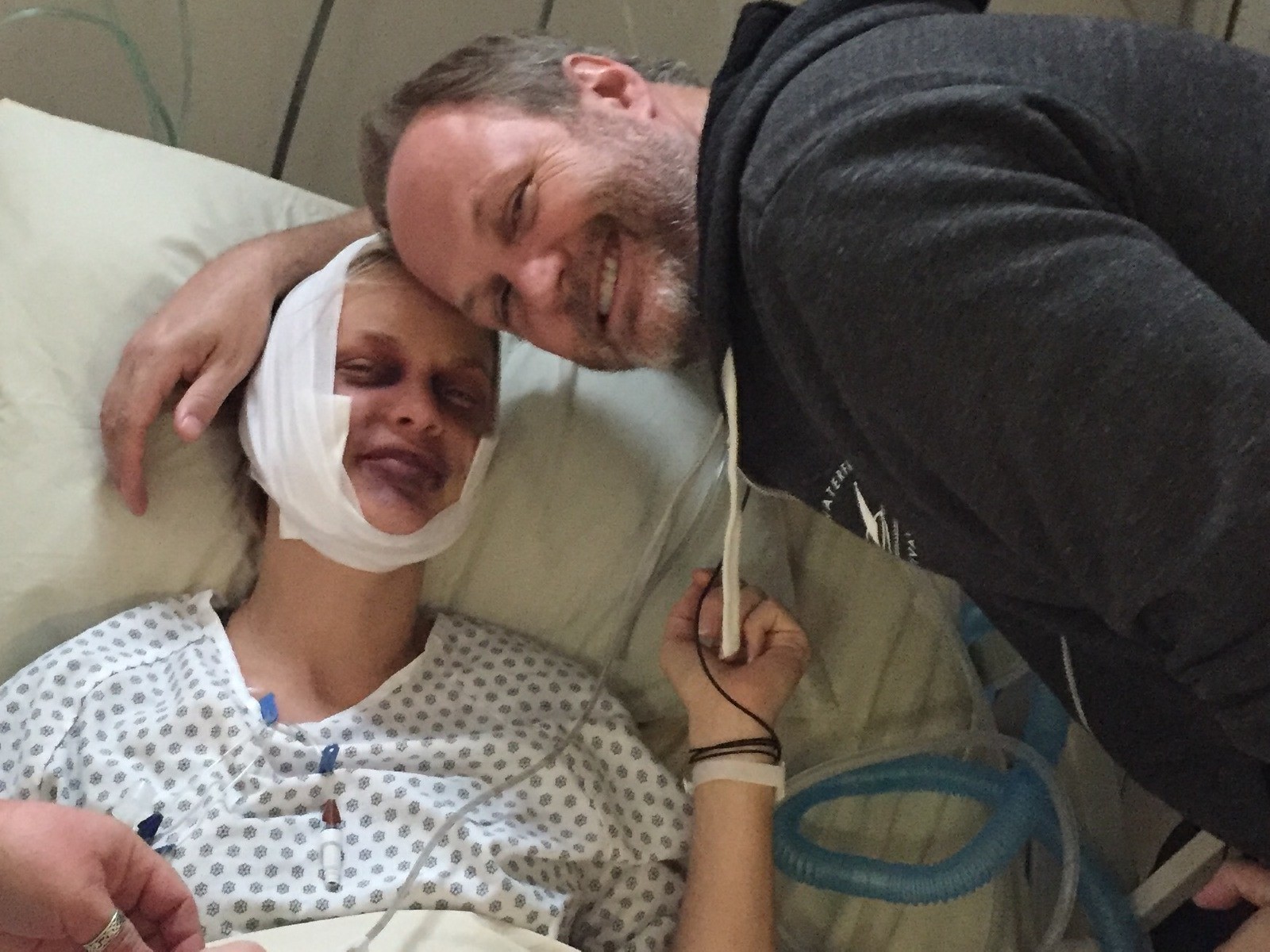 Makeup artists, actors and cameramen bustled about in the Health Professions Center Wednesday as No Coast Entertainment worked to film scenes from Nancy Pickard's novel "The Scent of Rain and Lightning."
Producer Jeff Robison said the company came to OCCC to film a hospital scene for the mystery thriller.
"It's based upon a novel about a young girl who finds out that her parents' killer has been released from prison," he said. "She starts uncovering clues as to why he was released and the more she starts digging, the more she starts uncovering some old, dark family secrets."
The movie is a 20 day shoot over the period of approximately 16 weeks, Robison said.
He said picking the beats in the story that translate into a good visual medium is a challenging, but fun, part of writing the script. Luckily, the novel's author has been encouraging to the team.
"We've never produced a film based on a pre-existing property, something that's already been published, so we're really excited about it," he said. "It's a great novel and she's an absolute sweetheart. She's been really supportive throughout the whole process."
He said they also plan to film in Okarche and Guthrie.
"It's set in two different timelines, so we're filming most of the contemporary things now and then we'll go back and film the stuff that happened in the past," he said.
According to imdb.com, the cast will include Maggie Grace (Taken), Maika Monroe (Labor Day), and Will Patton (Remember the Titans).
Robinson said his favorite part of being a producer is working with awesome people and getting to see all the pieces come together. He said about this film involves about 75 people and about 95 percent of them are Oklahomans.
"You get to meet some fantastic, hard-working people," he said. "There's a great crew here in Oklahoma."
When "The Scent of Rain and Lightning" is complete — which will take roughly one year — No Coast Entertainment plans to submit it to film festivals with the hopes it will be purchased and make it to theatres, Robinson said.
To track the movie's progress, visit facebook.com/NoCoastEntertainment or imdb.com.