Library visitor detained for allegedly viewing child porn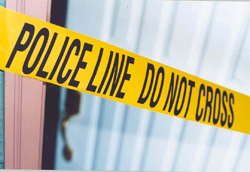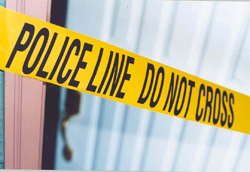 A Chickasha man with an outstanding arrest warrant was recently detained in the Keith Leftwich Memorial Library for allegedly viewing child pornography on the computers, according to a report filed by Safety and Security Officer Tim Densmore.
Densmore reported that he and Officer Tanya Vroenen made contact with the individual and directed him to the south side of the lobby, where he identified himself as David Ray Stingley, 34.
After checking Stingley's name for outstanding warrants, Densmore said, he determined Stingley had an outstanding warrant from Grady County. As a result, an Oklahoma City Police Department officer was dispatched to campus to pick him up.
Densmore said he and Vroenen were dispatched to the library at approximately 12:28 p.m. July 21 after Safety and Security received a call regarding computer misuse.
Upon arriving at the library, he said, he and Vroenen spoke with Jennifer Wood, Technical Services assistant.
According to the crime report, Wood told Densmore and Vroenen there was an individual at a computer viewing pornography and taking pictures with his cell phone.
"Upon arrival in the library, I asked Mr. Stingley for his ID which he provided," he said. "I (asked) Mr. Stingley if he knew why I wanted to speak with him and he first stated no."
After Densmore informed Stingley that library employees have remote access to the library computers, Stingley admitted he had been looking at pornography and "taking pictures of grown-up girls" with his cell phone camera.
Densmore then asked Stingley what type of porn he had been viewing, to which Stingley replied he had been looking at children, according to the crime report.
Vroenen was able to determine that Stingley initially logged into the computer at 10:20 a.m. and logged off at 11:50 a.m., according to the report.
Seven minutes later, she said, Stingley logged back onto the computer, where he remained until she and Densmore arrived at the library.
Vroenen said multiple porn sites had been viewed during Stingley's time on the computer.
Densmore reported he placed Stingley in handcuffs and patted the outside of his clothes to check for weapons while waiting for Oklahoma City Police Sgt. Matthew Mauldin to arrive.
Upon being informed of the content Stingley had allegedly been viewing, the crime report stated, Mauldin requested special investigator Rob Kemment come to the college.
When Kemment arrived, Densmore said, he reviewed the computer history and determined Stingley would be arrested for the outstanding warrant, in addition to disorderly conduct and outraging public decency.
Stingley was also issued a leave notice barring him from returning to any OCCC property within six months, according to the report.
To contact Whitney Knight, e-mail onlineeditor@occc.edu.