Library encourages Peeps contest entries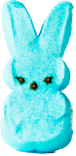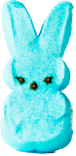 Students and faculty found the Peeps contest so Peep-tastic last year the library is bringing it back for a second time.
Librarian Dana Tuley-Williams said the Peeps Contest is a way to show off what your favorite book means to you or simply how artistically creative you can get with candy.
Whether you are determined to win or just having fun expressing your love for books, there is something for everyone in the Peeps contest.
The second annual OCCC Library Peeps Diorama Contest will take place on April 9, with an entry deadline of April 8.
Based off the annual Washington Post Peeps Contest, OCCC's library gives students and faculty an opportunity to put a literary twist on their entries.
Each entrant must select a book that has been published in print and portray their personal representation of the book into a diorama.
These dioramas should be created in shoe boxes and the characters displayed in each diorama must be represented by a Marshmallow Peep candy.
There are very few restricting rules in this contest which truly gives the imagination the chance to run wild.
Tuley-Williams said last year's winner, Meagen Nichols, depicted "Where the Sidewalk Ends" by Shel Silverstein.
"It was dreamy looking; it had a vision," Tuley-Williams said.
The contest brought an array of different types of books, ranging from "The Hunger Games" to the children's book "Tangled."
Tuley-Williams, a member of the marketing committee, talked about how interesting it is to see what students pick out from books that are important to them. Stories come to life through these dioramas and each has a different feel, she said.
The contest encourages students and faculty to bring out their peepsonality.
The dioramas will be judged according to four criteria: creativity, execution of book theme, originality and craftsmanship.
Four prizes will be awarded. First place in the student category will be awarded a Kindle Fire.
First place in the OCCC employee and the Pathways student categories will be awarded gift cards.
All entrants in all categories, except for the first place winner in the OCCC student category, will have a chance to post their picture on Facebook for the Peeple's Choice award, which will be based off the most "likes." The award for this also will be a Kindle Fire.
Tuley-Williams recommends entrants pick a book that everyone will recognize.
"If you pick an obscure book, you really have to sell it, which people did last year."
A favorite example of execution was last year's third-place winner, Debbie Hartsell, with "Soul Peeper" based off the book "Soul Surfer." Hartsell actually took a bite of the Peep's arm to portray the character's arm that was bitten off by a shark.
The Peeps contest is all about originality and showing off your creative side, but most of all it's about having fun sharing the love of books, Tuley-Williams said.
Rules for the contest can be found at www.occc.edu/library/peeps.html.
To contact Oliva Guerra, email onlineeditor@occc.edu