Librarian assumes role of acting director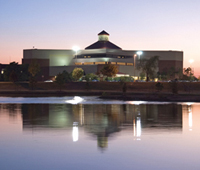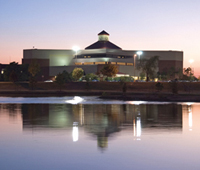 Reference Librarian Rachel Butler assumed the position of acting director of Library Services earlier this month.
Butler is filling in for Director Barbara King while she takes an open-ended leave of absence.
Butler has been at OCCC for 21 years, having taken the position as reference librarian in 1989, right out of library school, she said.
Butler has two master's degrees, one in geography, and another in library and information studies from the University of Oklahoma.
"The role of the director is to keep things moving along so we can effectively keep doing what we need to do and, as things come up, make decisions," Butler said.
"There's always something unexpected that comes up. Now there's somebody to deal with them."
Meanwhile, the library's long-time secretary is leaving.
"Our library secretary is retiring in the middle of all this, so I get to learn some new things," Butler said. "All the budget things and Datatel are new to me. I'm getting more into the inner workings of budget and finance that I didn't have before."
Butler said she will have to delegate some of her other duties.
"I'm still trying to figure out how to farm out some of what I did as a reference librarian. I don't want to give up everything.
"Routinely on Wednesday nights, I have worked the library information desk. I decided I want to keep that.
"I don't want to give up contact with students. If there's a class scheduled to learn about doing research, I also will teach that."
While the position will mean more work, Butler said, she is interested in learning more. She won't be alone in her transition as she learns the duties of her newly-expanded role. There are four full-time librarians and one part-time librarian to share some of her old duties.
Managing the library won't be Butler's only responsibility, either. As acting director, she will sit on certain college committees, including the Student Newspaper Advisory Board and the Curriculum Committee.
Butler also serves on the Norman City Council.
At this point in the learning process, Butler said, she doesn't plan to start any new projects for the library. Ongoing projects will continue as expected and the staff may toy with variations of ideas previously used within the library. Plans for the rest of this semester and next include a speaker related to the Big Read program in the spring, possible updates and adjustments to the library's website, and more library instructional classes.
"I like it because our goal is to help people find good resources and know where they are," Butler said. "But it also adds more pressure during this transition."