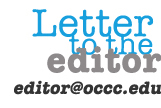 Community service and volunteering commonly get interchanged in their meanings.
You can volunteer your time without it helping the community or you can perform community service and be reimbursed for you time.
This is why I state my experience as a community service through volunteering.
"A personal value is absolute or relative ethical value, the assumption of which can be the basis for ethical action. A value system is a set of consistent values and measures. A principle value is a foundation upon which other values and measures of integrity are based." (Wikipedia) With this said, I use a combination of values with every experience.
Some people choose only one form and stick with it but I feel being rounded is only a plus when enhancing my service learning. Service learning itself is extremely rewarding and is the building blocks of your value system.
I have spent many years working with agencies that mostly focused on emergency situations and disasters, and my goal for this portion of my service learning was to experience something on the personal community level; a one-on-one or small group experience.
This year I was successful in completing the Bronze medal status for the Presidential Service Award with about 180 hours. It was done in various arenas and my experience was amazing.
I know I will continue my services of volunteering for the rest of my life and I feel it is not an extra item in my to-do list.
I have always felt that this is part of who I am as human and it is my duty to give my time to others.
There is no other guidance that requires me to fulfill this desire, just the standard I have placed on myself, both personally and professionally.
Every day is an adventure, every moment is sacred and every life is shared.
Service is a shared experience and when all people participate in community service, life can be shared and our experiences will be enlightened.