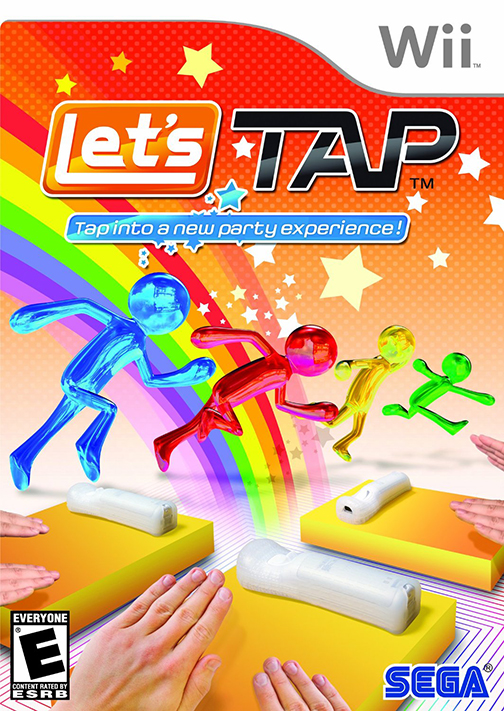 You no doubt have a Nintendo Wii gaming system or know someone who does.
With the new Playstation 4 and Xbox One in the spotlight, it's easy to forget the Wii.
While it doesn't have full high definition graphics, or offer many hardcore gaming experiences like "Call of Duty," it does excel in one thing — party games.
One game that should definitely be added to the best party game list is "Let's Tap," a game made up of five mini games.
Touching the controller in "Let's Tap" is completely unnecessary.
To start playing all you need to do is put your controller face down onto an even surface.
Finding a comfortable surface can be tricky, so I recommend trying a table or an empty tissue box.
In the first mini game, "Tap Runner," you can play with three other friends (or with "COM's") to run through a linear race filled with obstacles.
To make your character run, all you need to do is to tap your surface while alternating your tapping fingers.
"Rhythm Tap" has you go through catchy songs with scrolling notes much like "Guitar Hero" or "Rock Band."
"Silent Blocks" is like "Jenga" and "Bejewelled" on crack.
The rules are too extensive to list, but be prepared to lose a friendship or two over this one.
"Bubble Voyager" is possibly the least accessible of the five and I don't recommend trying it unless you've mastered the other mini games.
"Visualizer" is not really a mini game at all. It's exactly what it sounds like — a visualizer.
It translates your taps into all sorts of imagery, like fireworks or water rippling and makes for a relaxing experience.
Whether you're a person who taps their foot along to a song, or a drummer, you should definitely give "Let's Tap" a try.
Rating: A