Lemonade plus Ice Dream equals one happy customer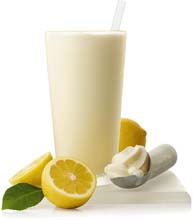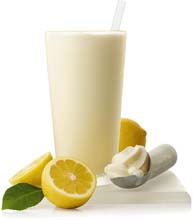 A few weeks ago, I received an email that changed my life. I learned that my wildest dreams had finally come true and someone at Chick-fil-A had finally seen the light.
I have been waiting for the birth of frosted lemonade for well over nine months.
Frosted lemonade sounds like it would be a Frosty (this doesn't make much sense because only Wendy's has Frostys) or a lemonade with frosting (this also wouldn't make sense because it seems impossible) but it is neither.
Let me break down the combination for you.
First, they start with their fresh, hand-squeezed lemonade, which only contains lemon juice, sugar and water — unless you get the diet lemonade, which contains lemon juice, Splenda and water.
The quality and taste of their lemonade is second-to-none. I catch myself craving it, leading me to believe I'm an addict. If you drink this glorious liquid, I bet you understand.
Next, they add Ice Dream. No, that's not a typo. Their "ice cream" is truly a dream, hence the name.
I don't know what it is about their ice cream that separates it from all the other soft-serve in the world, but it just tastes so refreshing with it's great texture and flavor. I dream about Ice Dream.
Then, the two are carefully blended together, creating the best combination since Chick-fil-A nuggets and Polynesian sauce.
I knew the moment I took my first drink of the frothy, tart, smooth, chilled substance that I soon would be addicted to this, too.
Frosted Lemonade is the best of both worlds. It has the consistency of a runny shake, but tastes like fresh-squeezed lemonade. It's great for a drink to accompany your spicy chicken sandwich and warm waffle fries, or great to act as a dessert after you've already consumed your main course.
There's only one down side to Frosted Lemonade — it costs $2.59. I suppose this isn't much of a surprise because Chick-fil-A is one of the most expensive fast-food restaurants, but you're paying for quality.
Chick-fil-A didn't invent the "chickin," just the chicken sandwich, and of course, my new favorite menu item, Frosted Lemonade.
Rating: A
To contact Lauren Daniel, email onlineeditor@occc.edu