Leisure time more than just for fun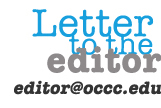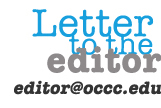 The leisure industry is one where few within it agree on a unified definition.
Most commonly, though, we think of our leisure as time away from work or other obligations.
Leisure is a time where we are free to choose activities.
Very often during our leisure time, we engage in recreational behaviors like basketball, gardening, or even whitewater rafting!
What many students, and parents, don't realize is that the leisure and recreation field is a large industry.
Professionals are dedicated to developing and providing quality leisure experiences for all persons of all abilities in public, commercial, or volunteer agencies.
Potential job titles include:
Fitness Trainer
Travel Agent
Ski Patrol
Water Safety Instructor
Business Owner
Park Ranger
Activities Coordinator
Ropes Course Facilitator
Tour Escort
Outdoor Guide
Students interested in finding out more can visit the Division of Social Sciences Center, located in room 1H4, and ask about the Associate in Arts in Leisure Service Management.
Many of the jobs in the leisure and recreation industry require specialized skills and college degrees.
Students also have an opportunity to transfer to Oklahoma State University to complete their Bachelor's degree in Recreation Management.
As a Leisure Service Management adjunct instructor, I would also be happy to share career field details.
Please visit the Student Employment and Career Services office in the Main Building, Room 1G7, or phone 405-682-1611, ext. 7369, to set up an appointment.