Learn eco-friendly tips at fair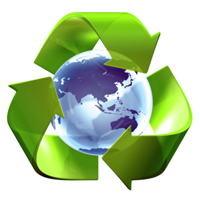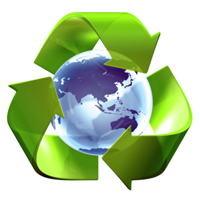 Since Earth Day coincides with Student Life's Green Week celebration, OCCC's Green Task Force will host an information fair from 10 a.m. to 2 p.m. on April 19 in the General Dining Area, said Marcy Roll, Student Life assistant and sponsor of Earth Day.
Roll said the Green Task Force is a group of students, staff and faculty members that are dedicated to creating and promoting awareness and moving toward an environmentally responsible campus.
"The Information Fair is a chance for students and student organizations to display what they are doing to make their lives and the campus more environmentally friendly," Roll said.
"The goal is to come up with solutions to reduce energy consumption and waste at OCCC."
During the fair, task force members will show an eco-friendly documentary film and pass out Loblolly pine tree saplings.
The task force, with the help of Facilities Management, has obtained a survivor tree sapling. The survivor tree is the tree standing at the site of the Oklahoma City bombing. The American elm tree survived the blast, despite considerable damage, and has since recovered to become a centerpiece in the memorial.
"Since the celebration falls on the anniversary of the bombing, and the task force planted a tree last year, we thought it would be appropriate to plant a survivor tree," Roll said in an e-mail message
"The survivor tree symbolizes the strength and resolve of the people of Oklahoma City," Roll said.
The tree will be planted between 1:30 and 2 p.m. The location is undecided.
Roll said she hopes students learn how they can become environmentally responsible citizens of OCCC, Oklahoma, and the Earth as a whole.
"Every little step towards becoming greener is a step in the right direction," Roll said.
Lisa Vaughan, chair of the Green Task Force, said she is happy they were able to procure a sapling from the survivor tree.
Many of the people who work at or attend OCCC were affected by the bombing, Vaughan said. Planting a sapling of the survivor tree is a way to carry on a living memory of those who were lost.
If you have questions or would like to find out how you can help, contact Marcy Roll at mroll@occc.edu or call Student Life at 405-682-7523.