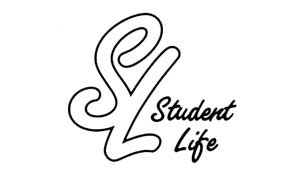 [1]Students who are involved in campus clubs and organizations are welcome to attend the Fall Leadership Workshop, said Student Life Director Erin Logan. The workshop will be from 9 a.m. to 3 p.m. Saturday, Aug. 29 in CU 1, 2 and 3 in the College Union.
Logan said the workshop is to help clubs and organizations understand how to operate on campus.
"It will focus on educating the clubs and organizations, and their sponsors on the rules and policies of the Office of Student Life as well as campus," Logan said. "We're also going to tie in some learning and fun activities on how they can be better clubs, get more involvement and really grow — whatever their mission statement is."
Students interested in becoming part of a club also are welcome to attend, Logan said. A light breakfast will be served and lunch will be provided as well.
Registration is due by Friday, Aug. 28, and is free. For more information or to register, visit the Student Life Office, located in the Main Building by the Campus Police Department. If you are unable to register in-person, you can email Student Life at studentlife@occc.edu.