Last day to drop classes April 13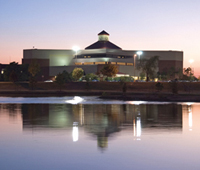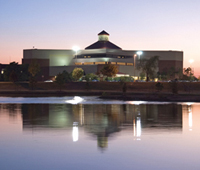 With the withdraw date for all 16-week classes coming up on Friday, April 13, some students may be faced with the difficult decision of whether to save their grade or save their financial aid. Recent changes in federal financial aid mean that too many withdrawals can disqualify a student for financial aid – even if the withdrawals occurred years ago.
When a student withdraws from a class, it is considered "attempted hours," said Joan Sublett, senior loan adviser in OCCC's Financial Aid office.
In order to qualify for financial aid, students must have a completion rate of at least 67 percent, Sublett said.
The Financial Aid office looks at what is called the "completion rate calculation" as part of the process in determining aid eligibility. The calculation is based on all the classes a student earns divided by how many classes the student attempted.
"[A withdrawal mark] just means it was an attempted but unearned credit," Sublett said. "Therefore it will impact your completion rate; however, an 'F' will impact your GPA as well.
"If it is necessary to withdraw from a course that will negatively affect your financial aid, bringing you to financial aid suspension, you will have the opportunity to appeal that suspension, which may re-instate your financial aid."
But reinstatement is not guaranteed, she emphasized.
Nursing major Alisha Tasetano said she withdrew from two classes back in fall '10. Tasetano said she saw the first article in The Pioneer explaining financial aid changes so she was concerned about possibly losing her Pell Grant.
Tasetano was relieved to find she was still eligible for financial aid.
"I have children in college, and they receive no financial aid," she said. "I would have [had] to consider cutting back on my classes and at my age that is a last resort. My GPA is over 3.5 and I work hard to maintain that…but things happen."
Andrea Thatcher is taking some classes at OCCC before she transfers to Moore Norman Technology Center to complete her surgical technician degree. Thatcher is currently receiving financial aid and said she believes the rules make sense.
"I've thought about [withdrawing] because my teacher was having difficulties," Thatcher said. "Sixty-seven percent…that's still pretty lenient; [The U.S. Government] gives you leniency. If you're going to keep taking classes and dropping them…I kind of think it's fair."
The changes are even touching how academic advisers work with students.
"We are just mainly trying to be more mindful of making sure that students are making honest decisions about how much they can handle," said Jill Lindblad, assistant director of advising.
Early in the process, Lindblad and other academic advisers tell students to take courses that will count toward their degree plan.
"We really encourage students to start thinking about what they want to do and make sure and start taking classes that go towards the degree or the job they want."
Advisers also have been promoting the use of Career Services and the Discover Career Assessment to help students choose majors that match their strengths and interests. The goal is to avoid false starts in degree programs that don't fit the individual student.
"It also helps students avoid dropping courses," Lindblad said.
Learning Support Specialist Mary Turner agrees that, if possible, prevention is the best cure when it comes to withdrawing.
"Obviously life events can happen and there are times when a student needs to get out of a class because things are not going to work for them, but again it comes back to trying to plan well."
Turner recommends students who are considering withdrawing talk to the professor and make sure of where they are in the class. Turner also recommends consulting a financial aid adviser to ensure they are making an informed decision.
For more information regarding financial aid, visit the Financial Aid Office. Look for the fact sheets: Total Withdrawal/Return of Funds and Satisfactory Academic Progress Policy at http://www.occc.edu/FinancialAid/FactSheets.html. Students may also reach the Financial Aid Office by calling 405-682-7525.
For more information about Student Support Services, call 405-682-7520 or stop by the office in OCCC's main building.
To contact Lauren Tubbs, email onlineeditor@occc.edu.