Language pathology assistant pinning to be held May 2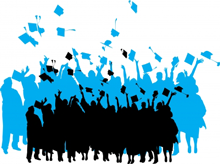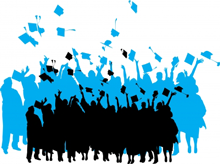 Photo by iosphere. Published on 04 April 2013
2015 graduates of the OCCC speech-language pathology assistant program will participate in a pinning ceremony 2 p.m., Saturday, May 2, in CU3, said Kathy Wheat, director of the Speech-Language Pathology Assistant program.
"This ceremony culminates in a pinning and pledge symbolizing their dedication to the field and the clients they will serve," Wheat said.
She said the ceremony is an important and memorable event for the graduates.
Raquel Rosa, who will be participating in the ceremony, gave her thoughts on the event.
"Our class is the first to be doing the pinning ceremony to honor SLPA graduates and I know that we are all very excited to be given the honor," she said.
Wheat said the pinning signifies what the students have accomplished.
The two-year speech-language pathology assistant program at OCCC is the first and only one of its kind in Oklahoma. Is it mainly an online program — with on-site clinicals.
"It is a program with a lot of academic rigor," Rosa said.
"I think that is what makes it even more valuable."
SLPAs are trained to work with certified speech language pathologists in healthcare and school settings, Rosa said.
"As SLPAs some of us will be working with children, some with adolescents, and some with adult and geriatric patients," she said. "It will all depend on the work setting."
Rosa said working with children and adults who are experiencing communication delays and disorders is the primary focus of the career path.
"I really think that the decision to be a part of the SLPA program was worth it," she said.
Rosa said the program has helped to contribute to her academic and professional goals.
"A lot of us are planning to continue our education in this field, and we feel confident in all that we have learned at OCCC to help us go even further," she said.
"We really have great professors who are always invested in us doing well."
Wheat said there is still time to apply for the fall of 2015.
"We continue to accept applications until the first week of June."
Wheat said the program will accept 25 applicants a year.
Rosa said, like all of OCCC's healthcare programs, the SLPA program is highly competitive.
"I would encourage anyone interested in the program to apply," she said.
For details on the application process or more information on the program, visit www.occc.edu, or contact Wheat at kathy.j.wheat@occc.edu or 405-682-1611, ext. 7395.
To contact Jessica Faith McClung, email onlineeditor@occc.edu