Kindle, cell phones among thousands worth of merchandise stolen on campus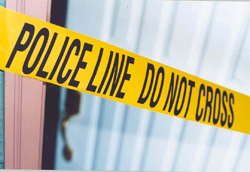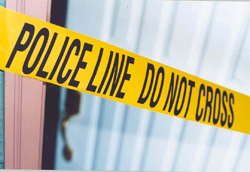 OCCC's Wellness Center has seen a number of thefts in recent weeks.
Three cell phones, a Kindle e-reader, a debit card, a wallet and $200 in cash, have been stolen from lockers in the Wellness Center. The value of the stolen items totals $1,100.
Due to lack of security cameras in the locker rooms, and because of the heavy traffic in that area, campus security could not point to any specific persons of interest.
On Oct. 24, Security was dispatched to the FACE center to respond to an auto accident after a car had struck a light pole in the parking lot.
Security officer David Shriver responded and questioned Ray Speer and Rachel Hysell. Both said they had been doing circles in the parking lot when their vehicle hit the pole.
More questioning revealed Speer and Hysell had consumed alcohol before driving.
The Oklahoma City Police Department was dispatched to the scene and the case was turned over to them. Speer and Hyseel were into custody, and during a body search, a Controlled Deadly Substance (CDS) was found in Speer's pocket.
On Oct. 17, student Chad Allered reported someone had broke into his car and stole audio equipment and a paycheck. Total lost of goods is valued around $1,700.
Upon inspecting the Allered's pickup truck, it was found that the molding on the front passenger window was missing and there were scratches along the corner of the door by the window.
Allered said his 250-watt KKKicker amplifier, iPod, KKKicker 10 inch sub woofer and his paycheck in the amount of $695 were all taken.
Security cameras in that area of the parking lot were reviewed and security spotted a white Honda parked besides Allered's vehicle. An unidentifiable male broke into Allered's truck and stole the items out of it, then placed them into his trunk.
Allered was given the number to OCPD to make a report over the phone.
The status of the investigation is still active at this time.
On Oct. 4 Security officer Kevin Hammond was approached in parking lot D by Joe Garcia, who explained he was having an exhaust problem with is Toyota 4Runner, which he had not encountered on his arrival to the campus.
Hammond examined the exhaust and informed Garcia his catalytic converter had been cut off.
Hammond reviewed the security cameras in that area of the parking lot and found a vehicle resembling a Durango pulled next to Garcia's vehicle. Two suspects that couldn't be identified exited the vehicle and went beneath Garcia's vehicle and then left the scene. The value of the converter is unknown.
On Sept. 21 security officer Jimmie Watts was dispatched to parking lot F for a vehicular burglary.
Another officer was patrolling and noticed a broken window on the driver side of a Ford Expedition.
While investigating the incident, the vehicle's owner, Tyler Farris, approached. Farris confirmed his vehicle was fully intact when he left it.
Farris said a pair of Oakley sunglasses and the stereo was missing, totaling $1,000 in stolen items. The security cameras were reviewed, and it was noticed that a white car pulled beside Farris' vehicle at one time. The make, model and suspects could not be made out by the footage.