Kardashians entertain in season finale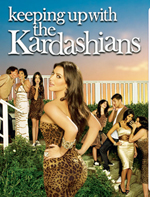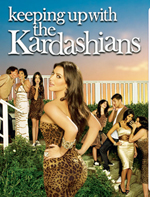 "Keeping up with the Kardashians" chronicles the lives of the Kardashian sisters and the rest of their family as they navigate complicated love, endless partying, and their attempts to look beautiful at all times.
The girls spend their days managing Dash, their boutique in Calabasas, CA, while their nights are spent partying with the LA crowd.
When the cameras aren't on the socialites, they are rolling at home.
Bruce Jenner and Kris Kardashian are their parents and their arguments make for ridiculous comedy.
Rob Kardashian is the only boy in the Kardashian clan.
His role in the family is mediator for the many arguments that ensue between the family members.
The season finale of the show aired on E! Oct. 24.
In the finale, Kourtney brings up the idea of opening a Dash boutique in New York City to Kim and Khloe.
Khloe, having recently married Lamar Odom, of the LA Lakers, is unsure whether she can commit to moving to NYC.
Because Kourtney doesn't want to be burdened with opening the new location on her own, they put the idea on the back burner, but it is not forgotten.
Kim, the starlet of the group, begins dating football player Miles Austin but she is worried that he will think the paparazzi is too much.
The show is truly a guilty pleasure. It is fluff to relieve a weary brain at the end of a busy day.
It is not to be taken seriously.
The most realistic part of this reality show is a vulnerable moment shared between Kim and her sisters when her ex-boyfriend Reggie Bush causes problems for Kim when he finds out about her relationship with Austin.
The women are beautiful and famous, leaving the viewer wishing they were a little more so.
Watch at your own risk as brain cells may be lost. However, if fashion and famous people are of interest, then tune in.
E! Network will be airing the finale over and over again until the new season begins in January.
Rating: A-