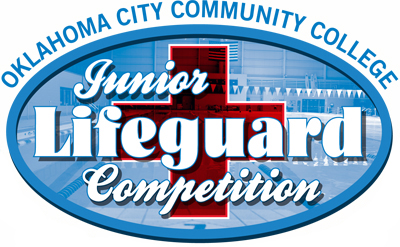 The OCCC Aquatic Center will be home to the 2nd annual Junior Lifeguard Games this July.
The competition is open to junior lifeguards between the ages of 11 and 15, and only those who have not yet completed a lifeguard certification course.
The center will offer a junior lifeguard class and camp the week of the competition in order to prepare entrants for the event.
The competition features a variety of events including an Ironguard relay race, a rescue relay race, deep water tug-of-war and a save simulation event.
Teams will also work together to rescue a spinal injury victim, scanning and surveillance exercises and a question and answer portion.
Last year six total teams entered the competition. First place was awarded to the Rose State Wolf Pack accumulating 345 total points. Second place was awarded to the Mustang Team with 305 points.
The OCCC Timberwolves finished in the fourth position last year and will look to improve during this year's events.
This year's competition will take place on July 13. Anyone interested in participating should contact Roxanna Butler at roxanna.e.butler@occc.edu or by phone at at 682-1611, ext. 7425.
Pools in the area are allowed to assemble and enter teams into this event.
To contact Alex Cramer, email onlineeditor@occc.edu.