July Fourth celebrated all across the state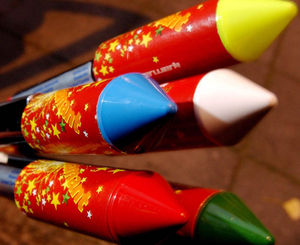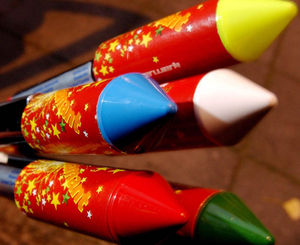 • Bethany's Freedom Festival
The Festival takes place July 4 beginning at 9:30 a.m. with a car show. A parade starts at 10 a.m. followed by all-day live entertainment. Fireworks start at 9:55 p.m. The Centennial Freedom Festival takes place at Eldon Lyon Park, the park is located just south of NW 39th Expressway between Council and Rockwell. Parking is available on the north end of the park on NW 39th Expressway.
• Bricktown's Red White and Boom
Begins July 3 in Bricktown at the Coca-Cola Bricktown Events Center. All concerts are free admission beginning with the OKC Philharmonic playing "Patriotic Pops" followed by a fireworks display. On the 4th the fireworks extravaganza will commence at roughly 10 p.m., immediately following the RedHawks game.
• Edmond's LibertyFest
Begins June 25 and continues through July 4. Highlights each day include car shows, concerts and food festivals with a fireworks presentation at 10 p.m. July 4. The festivities are held in downtown Edmond from Broadway Extension to Edmond road, the best view of fireworks is from the UCO campus.
• Midwest City's July 4th event
Midwest City's event is held on July 4, with music from 6 to 10 p.m. The fireworks begin shortly after. Midwest City's July 4 event is held at Joe B. Barnes Regional Park, located near Reno Avenue and Midwest Boulevard.
• Moore's Art in the Park: A Celebration in the Heartland
The City of Moore will host Art in the Park, from noon to 10 p.m. July 3 and July 4 at Buck Thomas Park, located just east of Eastern Avenue on 12th Street. The two-day event will feature a truck and bike show, a variety of arts and crafts, food, entertainment, and a carnival. Musical entertainment will include Bad Monkey at 7 p.m. July 3 and Johnny Lee and his Urban Cowboy Band at 7 p.m. July 4. For more information, visit www.cityofmoore.com/community/art_in_the_park.
• 36th Annual Norman Day Festival
The City of Norman will host the 36th annual Norman Day Fourth of July Celebration Monday, July 4, at Reaves Park on Jenkins Ave. Activities including moon bounces, a baby crawl, pony rides, free watermelon and food booths. Giveaways begin at 4 p.m. There will be live music from Full Circle from 5 to 7 p.m. followed by Mama Sweet from 7 to 9:30 p.m. The fireworks start at 9:45 p.m. For more information, contact the City of Norman Parks and Recreation at 405-366-5472.
• Yukon's Freedom Fest
Beginning July 3 there will be a family triathlon, car shows, children's carnival, and a sand volleyball tournament. The fireworks will be on both the July 3 and 4 starting at 10 p.m. The events take place in two spots in Yukon. Concerts are at the gazebo in Chisholm Trail Park (500 W Vandament) while the July 4 outdoor events are at Yukon City Park (2200 S Holly).
—For more information, visit www.visitok.com or contact your local city office.