Job search resources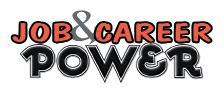 An excellent resource for both career and employment information is the United States Department of Labor website and the Occupational Outlook Handbook 2010-11 edition located at http://www.bls.gov/oco.
The site features hundreds of jobs. For example: registered nurse, automotive technician, aviation maintenance, accounting; computer science, teaching and biological fields.
Each career field article explains the educational level required, earnings/salaries, expected job prospects, work duties and links to additional resources.
Also included are 100 occupations in Spanish. And, recently added is career information for the wind energy industry.
For the field of registered nurse:
According to the website, median annual wages were listed at $62,450 in May of 2008. The middle 50 percent earned between $51,640 and $76,570.
The lowest 10 percent earned less than $43,410, and the highest 10 percent earned more than $92,240.
There are an estimated 2.6 million nursing jobs and 60 percent of RN's work in hospital settings.
In addition the website said overall job opportunities are expected to be excellent.
The article closes by listing numerous sources for additional information including the National League for Nursing at: http://www.nln.org
The search box an index tabs make your research quick and easy.
I highly recommend this website and will be happy to assist you with further career and employment questions.
Please visit student employment and career services in the main building, first floor, room 1G7 or at 405-682-7519.