Job fairs good networking op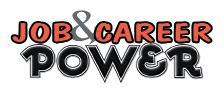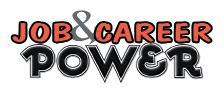 The OCCC Job Fair and Health Job Fair is scheduled for Wednesday, Oct. 6, in the College Union. Approximately 70 general employers will be available from 10 a.m. until 2 p.m. in the Greater Dining Area, and 30 health employers are expected in College Union rooms 1 and 3 from noon until 6 p.m.
OCCC students, alumni and community members are invited to attend, and are encouraged to be prepared for on-the-spot interviewing by multiple employment recruiters.
OCCC Students and alumni may visit the Student Employment & Career Services office to create or update résumés for sharing with recruiters. Up to 10 résumés per day may be printed on professional résumé paper and handouts on "Job Fair Success Strategies" are available:
• First impressions are important.
• Be well groomed, dress professionally and be enthusiastic
• Dress conservatively and modestly
• Tattoos should be covered
• Body piercings should be removed
• Bring extra copies of your résumé
• Be prepared to introduce yourself
• Smile, and have a firm, not crushing handshake
• Utilize the time allocated by the recruiter, being respectful of other job seekers
• Gather business cards and send thank you e-mails to potential employers
With the current U.S. unemployment rate of 9.5 percent and Oklahoma at 6.9 percent, being successful at job fairs and applying for employment successfully has never been more important. Visit our office at your first opportunity and together we can work to improve your chance for career and employment entry.