Job and Career Power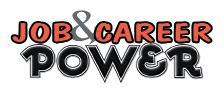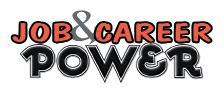 Question: How can students learn about interviewing for jobs? 
Answer: Please visit the office of Student Employment and Career Services for a variety of helpful resources.
First, I highly recommend registering at www.occc.optimalresume.com and utilizing the Optimal Interview Prep Module.  You may select from nine types (behavioral, screening, panel, etc.) of interviews or build your own interview for the particular career field you seek to enter.
The number of interview questions, from one to 20, may be chosen as well as the response format, whether you will record your responses through the webcam and microphone on your computer, or use the written response option.
This website presents four interviewers and a virtual coach who shares strategies for the most appropriate way to answer those tricky questions that can make or break your chance of landing the job. After recording your responses you may view them in split-screen to critique and then improve your interview skills. You may also share your interviews with mentors and colleagues.
A second resource is the student job board at www.collegecentral.com/occc that features multiple interviewing videos through the Career Advice Video Library.
Some of the titles include "Interview Advice – Do Your Homework," "Tricky Interview Q&A; Apprentice Interviews" and "Interview Advice – Common Mistakes."
To register, please use your OCCC seven-digit student ID number as your access ID.
A third option is the website of the "Society for Human Resource Management" at www.shrm.org with extensive professional interviewing guidance. For example, behavioral interview questions such as:  "How do you know when you are stressed? What do you do to de-stress?" Or, "Tell me about a time when you were a part of a great team. What was your part in making the team effective?" And, one final example: "Give me an example of a time when you had to deal with a difficult co-worker. How did you handle the situation?"
The Optimal Resume/Interviewing website states that behavioral interviews are also known as situational interviews and are " … used to determine how you might perform in their situation by looking at past experiences and behavior."
They recommend " … being concise and giving answers using real-world examples is the best approach."
—Debra Vaughn
Student Employment and Career Services director