This fall, intramural sports teams will make their way back to OCCC, said Sports Assistant Matthew Wright.
Starting in August, Wright said, several sports teams will make up the roster. Those include five-versus-five basketball, seven-versus-seven flag football, dodgeball, volleyball, ultimate frisbee, pickleball, and possibly soccer.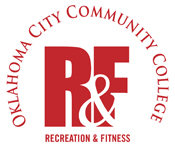 [1]Soccer is the only sport that might not happen this semester, he said.
Of these, the only sport new to OCCC is pickleball.
"It's like a mixture between tennis and badminton, kind of," Wright said.
"The balls are kind of like wiffle balls and you have paddles, like table tennis paddles but they're a little bigger, and you just hit the ball back and forth, kind of like tennis."
Regarding the format of the teams, Wright said, "Some of them may be in tournament form, like dodgeball and pickleball … instead of a season like flag football and basketball are.
"We do the flag football outside, so usually we do outdoor soccer in the spring. I'm going to look into maybe doing a small, indoor type soccer thing possibly. That's the only one that's not set in stone for the fall."
The teams will be casual, he said.
"It's just a way for everybody to come out and get exercise, have fun … ," he said. "It's not like it's super serious. Nobody gets a trophy for winning or anything like that.
"It's up to the players whether they want to practice or not, but usually I have a meeting before the league starts.
"It's a good way for incoming freshmen to meet new people that have similar interests."
To start a team, participants must sign it up before the season begins, Wright said.
He said he prefers at least a day's notice.
However, Wright said, students can join teams "even a week or two after the season starts."
Intramural sports are free for all OCCC students, faculty and staff.
League dates and times will be posted on imleagues.com/occc in August.
For more information, contact Wright at matthew.j.wright@occc.edu, call the Recreation and Fitness office at 405-682-7860, or visit the office on the first floor of the Main Building.