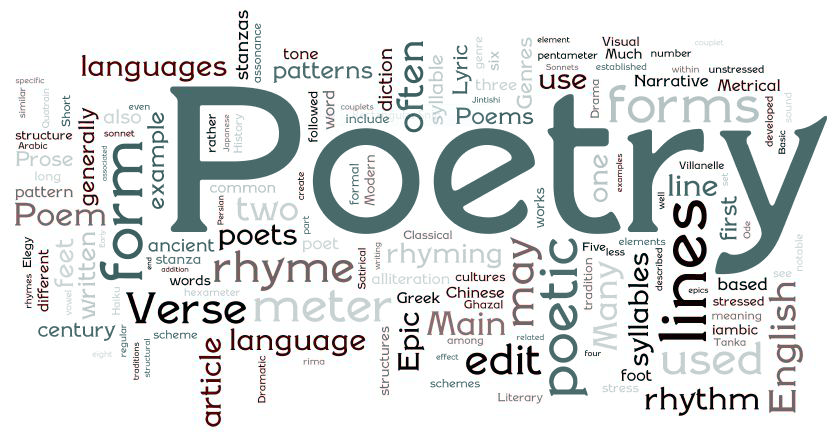 The universal language of rhyme and rhythm drew about 50 people to a poetry reading in the World Languages and Cultures Center on Nov. 5. International students were invited to present a favorite poem in their native language, along with a brief explanation about its meaning in English.
Student Omar Gonzalez used an English poem that he wrote himself to express his desire to write hip-hop music lyrics. Gonzales is from Oklahoma City.
"I wrote this poem to display my love for hip-hop, and to represent my aspiration to be an MC Legend in Oklahoma," he said.
His poem won applause and cheers.
Three women from Spanish-speaking countries also chose song lyrics to perform.
Ines Kindelan, from Cuba, Vanessa Essis, from Venezuela, and Lidia Rivera, from Mexico, formed a vocal trio to perform "Guantanamera," a famous song by the poet Jose Marti.
Kindelan said this is a patriotic poem. The poet expresses how people defend their motherland and shows the poet's love toward his country and poor people.
Love for the home country was the message in another poem.
Thao Ho, with her partner Dung Nguyen, are both nursing majors from Vietnam.
They read a poem about maternal love in Vietnamese.
"I live here alone, but I miss my hometown, especially my mother," Thao Nguyen said. This is the reason why she picked this poem to read.
She asked her friend to record a video while she was reading the poem. She wanted to send the video to her mother and tell her mother about her feelings.
Another Vietnamese student, Bao Vo, read a poem that talked about how human beings grow from a baby to an adult, then grow old. Vo said the reason he picked this poem was because this poem was interesting to him.
The poetry reading is an regular event, Professor Carlotta Hill said. Hill's class of English speakers joins Professor Abra Figueroa's class of international students to share poetry and enjoy one another's cultures.
Figueroa said she plans to schedule this activity every semester. She said poetry is a part of human experience and the listeners are able to feel the power of each poem even if they did not understand the language.
Hill stressed the thought that poetry is fun, and people can feel the love, the joviality and even the sadness from the different poems.
For more information about the event, contact Hill at chill@occc.edu or afigueroa@occc.edu.