International student has long-term plans in US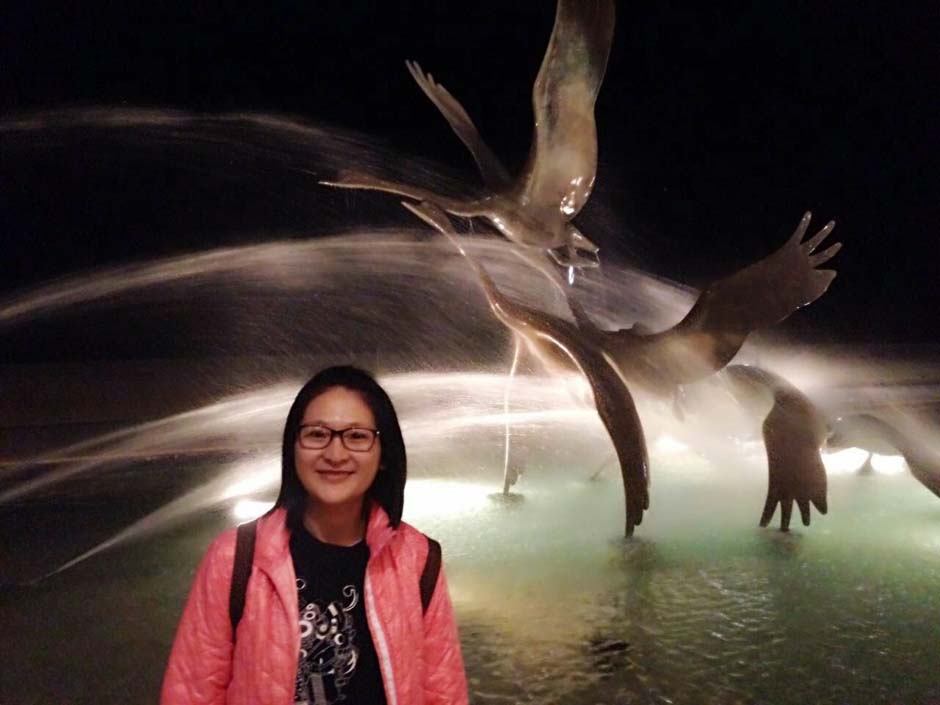 International students should have as many friends as possible so that they will never feel alone or isolated while they are living and studying in another country, business major Bing Xu Zhao said.
"I realized that making friends is very important — especially when your family is not here around you. So, I care more about the relationships with my friends here," she said.
Zhao said business was not her favorite subject when she first enrolled.
"Before I go to college, I don't know what I am going to do after I graduate, but many people around me choose to study business. That is the original reason, and I see studying in business will offer me more job opportunities after I graduate."
After two semesters taking business-related classes at OCCC, she became more confident in her initial decision.
Zhao said she enjoys OCCC because of the thoughtful and helpful professors.
"They understand the hard time international students have to suffer when they first come to America, so they always try to help us get through the problems," she said.
UCO will be her next destination to further her education after OCCC, Zhao said.
"OU is kind of far from my house right now. And I also like living in Edmond because I have many Chinese and Vietnamese friends at UCO," she said.
Zhao's hometown is located in Northeast China, which has four distinct seasons in a year, she said.
"For example, in winter, we have very big snows and we can build snowmans. I can feel the real winter time in my country. Summer is also really hot."
Compared to her hometown, she said, Oklahoma's weather is unpredictable.
"Sometimes, the day is really hot, but the night is really cold and windy," she said. "We also do not have tornadoes in where I live."
One thing that Oklahoma and her hometown have in common are friendly and kind people.
She said she had to face a lot of struggles when she first came to Oklahoma. One of the big problems was interaction with new people, she said.
Zhao said after two years living in America, she has had a lot of opportunities to get to know many people from many different countries and cultures all around the world.
"I think America is a multicultural country," she said. Although the way Americans celebrate their holidays is totally different from her country, she thinks she can adapt quickly to that.
"It is OK for me with the difference between America and my country's culture because each country has its unique culture," Zhao said. "When I came here, I have to obey American culture."
"I contact with my family twice a month. That depends on how busy I am."
She said she currently does not have any plans to return to her country soon.
"I think I want to graduate from university here and try to get a good job in order to make a living. I want to live in America."
China_____
Capital: Beijing
Population: 1.357 billion (2013)
GDP: 6,807.43 USD (2013)
Size: 3.705 million mi²
Official Language: Standard Mandarin
Currency: Renminbi
Government: Communist
Religion: Buddhism, Taoism, Islam and Catholicism
Details: China, a communist nation in East Asia, is the world's most populous country. Its vast landscape encompasses grassland, desert, mountain ranges, lakes, rivers and 14,500km of coastline. Beijing, the capital, mixes modern architecture with historic sites including sprawling Tiananmen Square.
—www.google.com