International food fair taste bud treat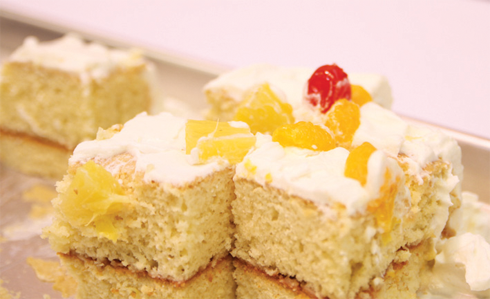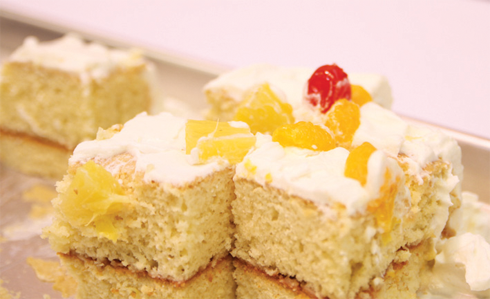 Rachel Morrison/Pioneer
Pastel tres leches – three milk cake
I went to the International Food Fair April 28 and the only way I can explain what I encountered was an explosion of exotic food, colors, and music. It was a cacophony of awesome.
The tuna stuffed jalapénos were sweet and delicious, with only a hint of spice. One of the vendors even admitted to crying because one of the dishes reminded them of their mother's cooking.
The Moroccan couscous was great. The process of making couscous is very group oriented. You cannot eat it alone, according to them. It has to be eaten with friends or family. There's even a special dish that is used to make it, which is very large.
The Chinese green beans were tender and very good, and I don't even eat my mother's green beans without being made to. That says a lot.
There was a Chinese dish called shi zi tou, which was essentially a pork meatball soup with cabbage and a heavy broth that reminded me of ragout, a French-Canadian meatball stew. The meat was tender and juicy, and the vegetables went very nicely with it.
They had two containers full of lumpia, which is like a spring roll with more meat in it. The pork was incredible, which is strange, because I don't like pork. The turkey was great as well.
The Vietnamese spring rolls were a lot like Asian tamales, but a little gummy. Kind of like a meaty gummy bear. It was an interesting experience, but it was really hard to unwrap.
There were several desserts as well. The pastel tres leches, or three milk, cake was moist and sweet, though it soaked my napkin through.
Enough about the food though. It's making my mouth water, and I'm full.
There were traditional ethnic dances, various people wearing outfits from their native countries, and cheerful music.
The Mexican dances were a whirlwind of black cloth and flying legs. It was beautiful, and I enjoyed it immensely.
Overall, I had a lot of fun, ate good food, and got to talk with people about their home countries.
It was a valuable learning experience, and it makes me want to go visit other countries to experience what they grew up with. Especially the food.
Rating: A+