Indeed app makes job searching easy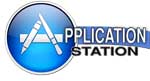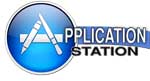 Whether you are a new graduate looking for that first job, or an old pro, everyone eventually discovers that job hunting is sometimes difficult and confusing.The Indeed.com app makes it easier.
There are lots of places on the web to look for jobs from Craigslist to job boards for specific fields. Indeed.com puts the power of all these other sites in one place.
With the Indeed app, that place is on your phone, making it easy to look for the perfect job with just a few spare minutes.
The interface is streamlined so most of the features of the website are packed into the app. Just tell Indeed "what," and "where" you are looking, and get high-quality job listings.
Searches are easy to customize with the exact keywords you are looking for, and no job is too big or too small.
Type "dog," and you will find listings for everything from "dog sitter" to "pet nutritionist."Type "JavaScript," and a long list of programming jobs pop up. It's also a great way to search for internships.
Indeed aggregates from companies and job listings all over the web.
I consistently get more and better results when searching with Indeed than anything else I've tried.
The advanced search is very powerful. You can include and exclude specific phrases from your search, choose a salary range, filter results based on distance from a specific location, and more.
When you've found a job you are interested in, you can apply immediately or save the job to your list and apply later.
If you overlooked a listing and want to find it again, the app tracks job listings you visited.
The process to upload a résumé is quick and easy, and you can use your résumé to apply for many jobs quickly, right from your phone.
Apply lets you track which jobs you applied for, and where you have interviews.
Indeed even helps track all job offers from different companies so it's easy to pick the perfect one.
Oh, and Indeed has one more great quality. It's free.
To contact Amar Molinas, email poineergraphics@occc.edu