Inauguration Day Protest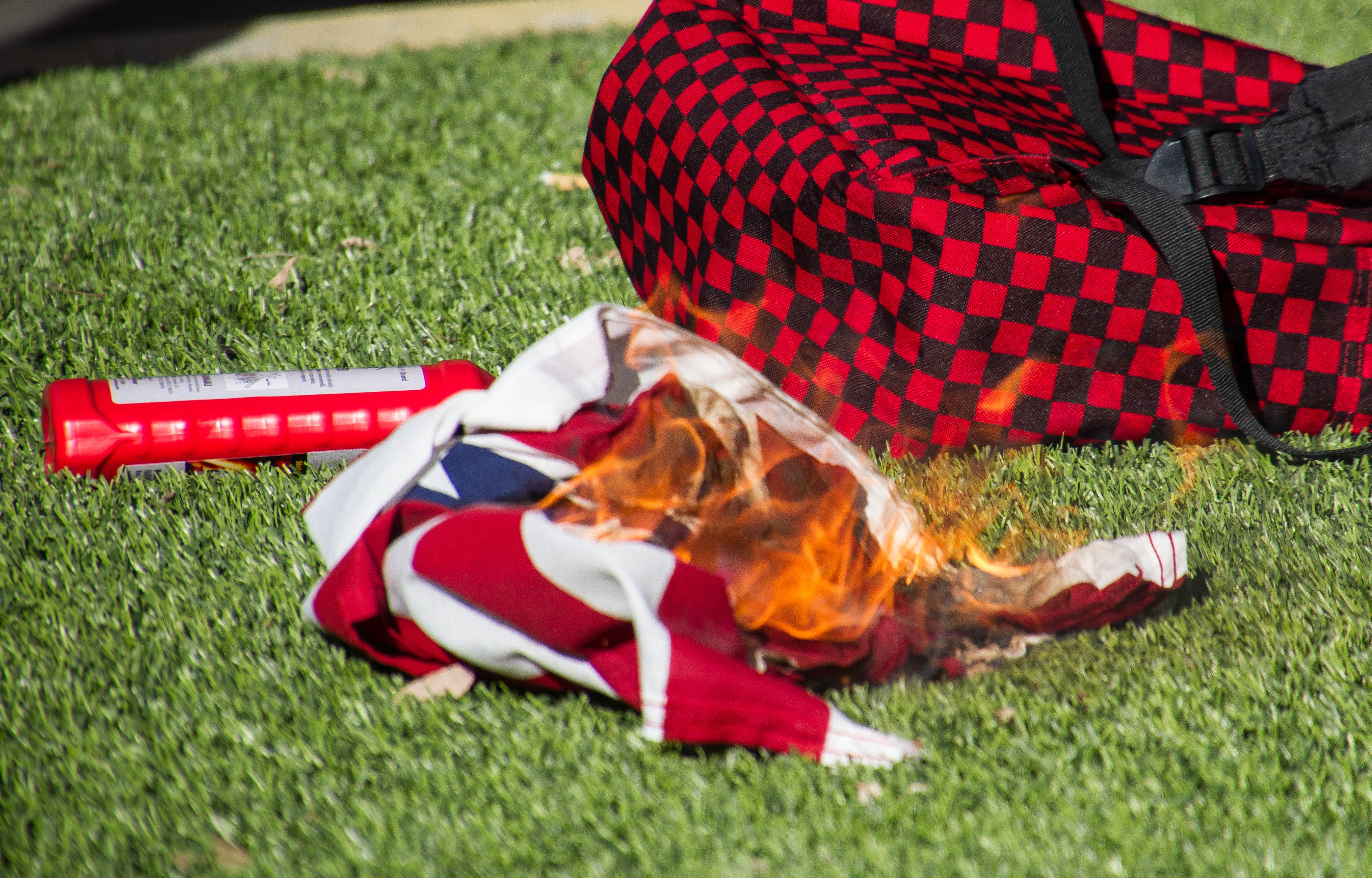 A protest of the presidential inauguration of Donald Trump was interrupted Friday afternoon when Christopher Caldwell, a resident of Stratford, set fire to an American Flag in front of a downtown bank near Leadership Square. Another protester doused the burning flag with water.
Oklahoma City Police arrested and charged Caldwell with destruction of private property. Caldwell was later taken into custody.
Police said Caldwell caused the damage when the burning flag scorched the AstroTurf in front of the Wells Fargo Bank, near North Robinson Ave. in downtown Oklahoma City. According to the police report, Caldwell was transported later that day to the Oklahoma County Detention Facility where he was booked.
Richard Lyle, head of security at Leadership Square, said the damage caused by the fire was estimated to be about $7,000.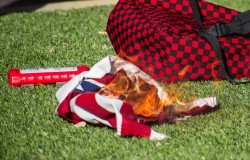 Jared Jared, a protester from Lawton who doused the flames with water, said the activists were not there to harm people or things. "I put out the fire because that is not a peaceful protest," he said.
Oklahoma City Police Lieutenant Jimmy Northcutt said the Oklahoma City protest never got out of hand.
Activist groups and individuals banded together the day of President Trump's inauguration to voice their disapproval. The demonstration began at the Skydancer Bridge in Oklahoma City. Protesters marched to the downtown area.
One of several signs held by protesters read, "Trump can be bought, Wells Fargo bought him."
Members and supporters of the groups Comanches On The Move and Anti-Fascist Action filled the sidewalks alongside other individuals who'd come to protest. Some protesters chanted "water is life."
Keeno Topache, of Comanches On The Move, said he came to oppose the Dakota Access Pipeline and President Trump, who Topache said supports big oil companies. On Tuesday Trump signed executive orders to advance the Keystone XL and Dakota Access pipelines.