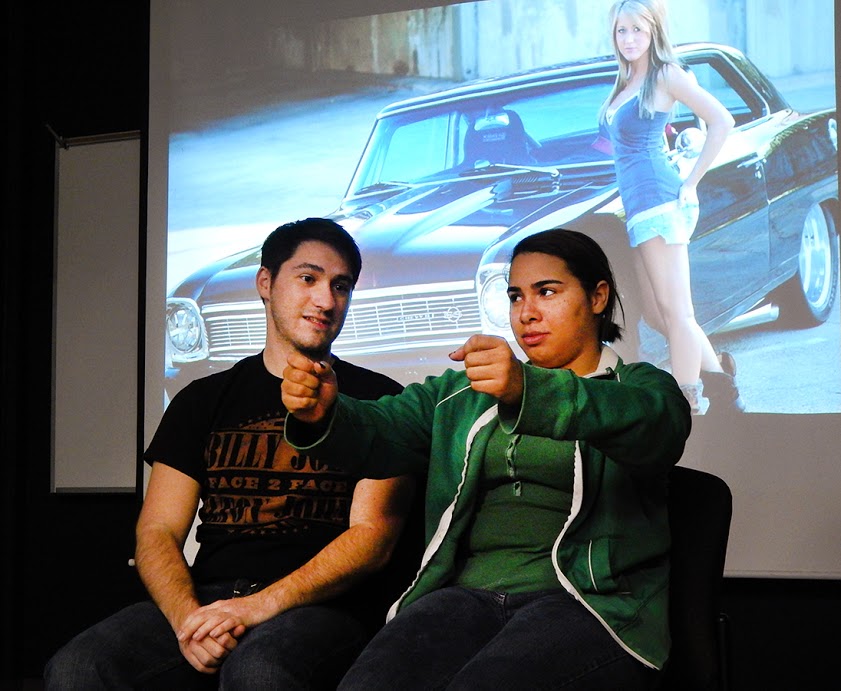 Issues of control and manipulation, incest and the sexualization of young girls will be explored in OCCC's first play of the year, "How I Learned to Drive," written by Paula Vogel.
Performances will begin at 7:30 p.m. Thursday, Nov. 21, and run through Saturday, Nov. 23, in the Bruce Owen Theater on campus.
"The purpose of art is to provoke and to get people out of their comfort zone," said theater Professor Brent Noel, who directs the play.
"I think that does this a bit. There are going to be people who say this is bordering on obscene or perverse.
"But we do 'MacBeth' and that's about murder and all kinds of nasty things. No one complains about that."
The play does deal with harsh real-life issues that may be uncomfortable for some to talk about, Noel said. To help those who think the subject matter may be too intense, Noel and the performers will take questions about the play and its themes on opening night after the play.
People from the psychology department and Student Support Services will be available to talk about the themes and issues the play deals with as part of the talkback session opening night.
A lobby display also will be presented and will be up for the duration of the play for those unable to come to the talkback session.
Theater major Tiffane Shorter plays the female lead Lil' Bit. She said she hopes people come away with the message that forbidden sex between an older man and his teenage relative is not such a taboo in our society that people can't even discuss what the boundaries of sex are.
"It does really have the potential of being controversial and that's just because it makes people uncomfortable," Shorter said.
"It should make you uncomfortable because we should be asking these questions and talking about it.
"My mom and my grandparents told me I shouldn't have auditioned but I think it's really important. These are the kind of messages that we should be delving into."
Noel said the play has achieved critical acclaim.
"It's a Pulitzer Prize-winning play," he said. "It's a very well-written play. It's a very educational play and I think that's why we are here.
"I like theater that pushes the boundaries a bit and makes people deal with real-life social issues. I think this one does that extremely well."
Theater major Connor Marshall plays the male lead Uncle Peck. He said the play deals with the most intense subject matter he's ever been a part of.
"It challenges me as an actor to come from a different viewpoint," he said.
The darker issues the play brings up might keep some people from seeing it but the message behind the play is something everyone should be aware of.
"What are we willing to accept as a society?" Noel said. "Just because it's taboo, does that mean it's not worthy of discussion?"
Tickets are $5 for students and $10 for general admission. The Nov. 21 performance is free with an OCCC ID and will include the talkback session.