Housing search website prioritizes needs of students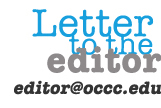 As you might know, searching for an apartment determines more than where you'll live, it can define your college experience. As many college students realize, finding housing off-campus can be stressful. Many of the apartment search sites fail to acknowledge the unique needs that students have in their college apartment search, as well as the listing efficiency that landlords crave.
uCribs launched in 2013 to simplify the housing search for college students. We started at one university with 50 properties and have since expanded nationally to become the largest search site dedicated to apartments near universities.
So why would you want to use uCribs? Well, of course it's free to use for renters and landlords. Listings include all the information you need to make an informed decision including photos, descriptions of the property, property and unit amenities and what's included in rent. If you're interested in an apartment, you can contact the landlord directly either by phone or by email. There's no need to register and contacting a property is very seamless.
uCribs remains committed in increasing our property portfolio to cater to more students. We've already helped a lot of students at Oklahoma City Community College find housing near campus and are excited to help many more over the coming months.
For more information visit ucribs.com.