Holiday tunes genre of choir concert Dec. 5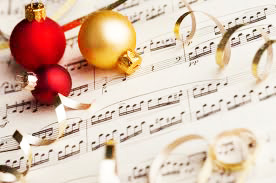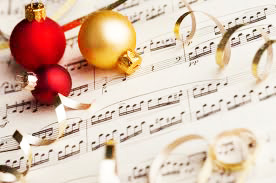 "Joy to the World," "Little Drummer Boy" and other Christmas classics will be among 21 songs on the list to be performed by vocalists in the college choirs at 7 p.m. Thursday, Dec. 5, said music Professor Ron Staton.
The Annual Christmas Choral Concert will be staged at Wilmont Place Baptist Church, 6440 S. Santa Fe Ave.
The concert will feature three choirs: the Concert Choir, the Chamber Singers, and the Symphonic Community Choir, said Staton, who directs all three.
The choirs have been practicing for this performance since October, he said.
The 78-member Symphonic Community Choir includes students and community members.
"Not only can OCCC students take this course, the Symphonic Community Choir, for credit hours, but there are also people in the community who are involved that like to sing for fun," Staton said.
The choir is made up of singers from all ages.
"In the community choir, the youngest is 15-years old and the oldest is 78-years old," Staton said.
The Concert Choir is comprised of 38 voices, all OCCC students.
The Chamber Singers is the only choral group that requires an audition for admission, Staton said.
This semester the group is comprised of 26 members.
The free concert is open to the public, he said.
OCCC student Katie Nelson said this will be her third year attending the Christmas concert.
"Each year it seems to get better," she said.
"The singers are incredible and you can really tell how hard this group works to put on such a great performance."
If you want to really get in the holiday spirit, the Christmas Choral Concert is one that you won't want to miss, Nelson said.
For more information, call Staton at 405-682-1611, ext. 7249.