Hindu students prepare to celebrate Diwali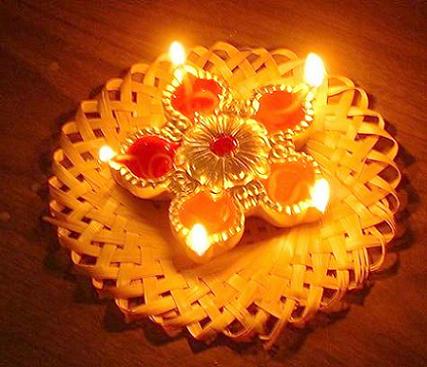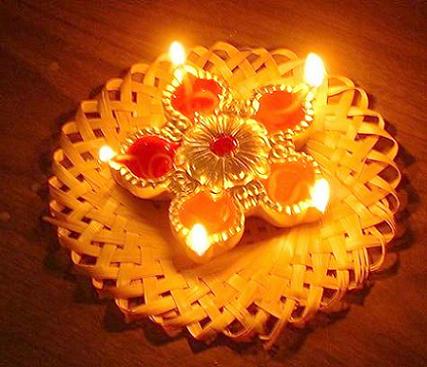 It is a time of celebration for hundreds of Hindu students at OCCC as they prepare to observe Diwali, the largest of all Hindu festivals.
Diwali, also known as Deepawali, is one of the most joyous festivals among the Hindu community. It also known as the Festival of Lights, because celebrants decorate their houses with candles and lights.
Diwali is celebrated in almost all parts of India as well as another Hindu country, Nepal.
However, the way of celebrating this holiday varies between the two countries.
Vinu Gowda, a computer science major from India, described Diwali as a month-long festival celebrated every year.
"It's a festival of gods, fireworks and lights," Gowda said. "Fireworks are the main specialty of the festival."
During Diwali, he said, families come together to cook and feast.
"It's a festival when we forget all the hard works that we do all over the years and stay happy," Gowda said.
Gowda said he misses his family and wishes he was with them during Diwali.
He said he is planning to go to the Hindu temple, located in Oklahoma City, with his friends on the final day of festivities.
Rohit Gautam, an aviation management major from India, said he considers Diwali a big and joyous festival.
Gautam said during Diwali, his family gets together and cooks different foods and sweets as the celebrate together.
"Fireworks is my [favorite] part about Diwali," he said.
During Diwali, Gautam said, almost all Indian houses are decorated in lights. Indians also make a Rangoli, a design with the shape of a triangle or square in different colors. Rangoli is then decorated with flowers and a candle called Diya.
Bikram Chhetri, a computer science major who came to the U.S. from Nepal three years ago, said Diwali is one of the biggest festivals for Nepalese people. The celebration lasts for five days, he said.
On each day, Chhetri said, the Nepalese worship a different god or animal.
The first day of Diwali is known as Kag Tihar, or Crow's Day, when crows are offered good foods to eat.
The second day is called Kukur Tihar, or Dog's Day, when dogs are worshipped and offered delicious meats.
The most important day of Diwali is the third day, Laxmi Puja, when the Nepalese people worship Laxmi, goddess of wealth.
On the fourth day, known as Goru Puja or Gobardhan Puja, the Nepalese worship ox.
"We make a small hill made of cow dung and worship it," Chhetri said.
During the final day of the festival, Bhai Tika, sisters worship their brothers and wish for their long life, while brothers shower their sisters with gifts to show their love and affection towards them.
Chhetri said the festival is a way to celebrate the victory of good over evil.
"Missing my family is the only frustrating part of staying in this county," he said.
Soon, Chhetri said, he hopes to go back to Nepal where he will be able to celebrate Diwali with his family.