Health coverage not far for students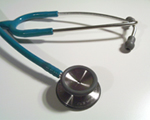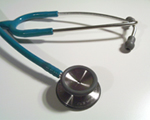 Student Support Services says health insurance is closer and more affordable than students may think.
With intramural flag football and basketball underway for the fall semester, there is always the chance for the carefree celebration of a touchdown pass or drive to the basket to be replaced by sharp pains and lingering injuries.
Hw students deal with these, as well as everyday coughs and colds, depends largely on whether they carry health insurance.
Learning Support Specialist Mary Turner said that the college, while having no specific partnership or endorsing any one insurance company, does provide a number of resources through which students can obtain health, dental and even vision insurance.
"There are a few providers that [OCCC] works with in order to help students to gain health coverage in the event that they need it," Turner said.
Many students may question whether they truly need insurance at all, but the time is coming when they will be required to have insurance.
"I would have to talk with each student and discuss with them their overall situation," Turner said.
"Many students don't feel like they need it but there is also the chance that they could be involved in some random accident with a speeding car—so it really is a decision that each student has to make."
This decision may, however, be most important to one specific demographic of OCCC's student body.
"When we talk about international students, however, it is doubly important that they consider some form of coverage as a safeguard," she said.
In a quarterly report entitled: "Health Insurance Coverage: Early Release of Estimates From the National Health Interview Survey, 2010," The Center for Disease Control released statistics that stated that approximately 48.2 millions Americans under the age of 65 carried no health insurance whatsoever and that 35.7 million had done so for over a year.
Some students now have access to their parents insurance, which may have not been the case earlier.
The new health care law mandates parents have the ability to keep coverage on their children to the age of 26.
"Recently, in fact, there have been companies that have allowed parents to carry their children on their own plans." Turner said.
Turner did state however that, in regards to the current economic climate, there is a widening financial gap for many people, regardless of being insured or not.
"When you look at the situation we have with this 'one percent' that we're talking about now, most of them may only carry 'crisis' insurance," she said.
"For them, they have the resources to go to the doctor and maybe pay $200 out of pocket and a couple hundred more for their medicine and it's not a problem; but for most people they just don't have the income to do that sort of thing."
OCCC's Student Support Service webpage offers a myriad of links to health care providers, including companies such as United Healthcare, that have special programs for college students.
The website also offers a list of free and low-cost community clinics.
For more information, visit the Student Support Services' health page at www.occc.edu/support/Health.html.
To contact Sean M. Tolbert, email sportswriter@occc.edu.