He said: Zoo concert series one of best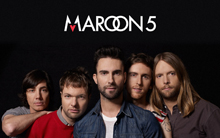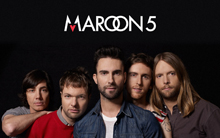 The evening walk to the Zoo Amphitheater was refreshing; 68 degrees, a brisk north wind and a touch of orange as the sun crested over the eastside rooftops of Oklahoma City. Accompanying me on the mile long walk were what seemed like tens of thousands of fellow Oklahomans, all making their way to the sunken oracle of the Oklahoma concert scene to see Train along with fellow headliners Maroon 5 perform one of their final stops on their Summer U.S. Tour.
With Oklahoma City being on the very tail end of their tour, I was half expectant of a solid performance by both bands but was also open to seeing some shortcomings that would illustrate signs of fatigue from a rigorous cross country tour – I was, in reality, blown away.
Opening the show was singer/songwriter Matt Nathanson who was an apt choice for a warm-up act considering the demographic that both headliners catered to. His pop-acoustic performance was just light hearted enough to relax but he remained technically sound and he rounded off the performance with the only song I'd ever heard of his: the Clearchannel radio-fodder that is "Come On Get Higher".
As the amphitheater crowd began to expand, Train took the stage and proceeded to notch the energy level somewhere in the "I just had three 5 Hour Energy drinks" range.
Lead singer Patrick Monahan's vocals and crowd interaction were top notch and embodied exactly what any concertgoer comes to expect from the front man of a band with three albums that have all hit platinum status.
Guitarist Jimmy Stafford was more than solid on guitar and offered up a stirring freestyle solo on the back end of their performance of "Calling All Angels." Personally, I found the high point to be when the band broke from their standard set up and, performed a cello-anchored, acoustic rendition of U2's "I Still Haven't Found What I'm Looking For." The set list, as expected, included their most well known works including "Meet Virginia," "Drops of Jupiter" and "Hey Soul Sister." Their stage show, lighting effects and Monahan's trip out into the crowd itself to personally serenade all in attendance sealed one of the finest live performances I've been privy to in some time.
Headliners Maroon 5 took the stage 30 minutes later and picked up the energy where Train had left off.
Lead Singer Adam Levine bounced across the stage offering up boundless energy as the sextet blasted the audience with high intensity guitar and synth work along with a light/video display that would have been nirvana for anyone in an altered state. James Valentine's guitar work was solid and, with the aide of a myriad of effects pedals, he led the band in a nearly non-stop performance.
The band's only digression was the momentary performance of the song "How", an unplanned ballad Levine dedicated to a young woman in the audience who held up a sign that simply read "How!"
Performing a balance of well-known singles and newer compositions off their latest album "Hands All Over", Maroon 5 closed the show in style and did not disappoint.
The concert was one of the best that the Zoo Amphitheater has hosted in many years and, as someone who was not a "fan" or either band walking in the gate, I was dually impressed and I have plans to purchase some Train albums in the very near future.
Rating: A
Click here to read the She Said review of the concert by Priscilla Colley.
To contact Sean M. Tolbert, email sportswriter@occc.edu.